Movie Reviews, Digital HD Reviews, and Television Reviews
Here at FlickDirect, our goal is to provide up-to-date reviews on theatrical, home entertainment, and television series. Check out the scoop on upcoming films or programming, and even our take on the classsics from our critics and Rotten Tomatoes Approved,
Allison Rose
.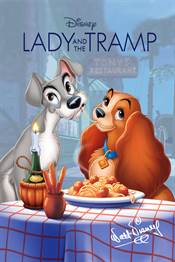 Lady and The Tramp

(Jennifer Broderick) 3/2/2018 10:44 AM EDT
Classic animations are timeless, providing many generations fulfillment of getting lost in a sweet story. While usually, it's a girl meets boy, something happens to the girl, and then boy saves the day, Disney created a twist on the traditional Cinderella/Snow White tale with their 1955 classic Lady and The Tramp. After all, who can't relate ... Read More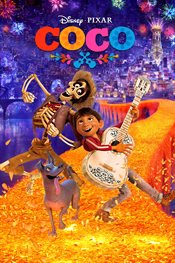 Coco

(Jennifer Broderick) 3/1/2018 7:47 PM EDT
Pixar makes incredible animated movies that can be enjoyed by people of all ages. They include comedy for children, comedy for adults, new characters, and amazing storylines. Coco is no different.Coco is about a young boy, named Miguel (Anthony Gonzalez; Criminal Minds), who dreams of being a musician. Miguel's family is aga... Read More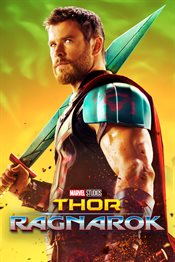 Thor: Ragnarok

(Jennifer Broderick) 2/28/2018 8:22 AM EDT
One of the most anticipated Marvel movies to hit the big screen in 2017 was Thor: Ragnarok and now you can bring this incredible movie into the comfort of your home. Marvel Studios did an incredible job with the cast, music, and dialogue and when it ends you will wonder how time can go by so quickly. It leaves you with a sense... Read More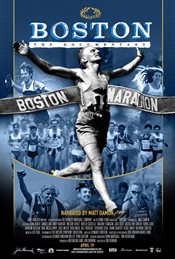 Boston

(Allison Hazlett-Rose) 12/19/2017 10:08 AM EDT
"Boston Strong" - the phrase has come to symbolize a feeling of hope and community surrounding a horrible tragedy and a horrific act of terrorism on American soil. The 2013 event shone a spotlight on the City of Boston and the Boston Athletic Association and has sparked two major motion pictures. It also prompted director Jon Dunham (Spir... Read More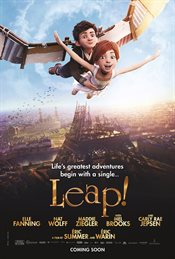 Leap!

(Allison Hazlett-Rose) 11/27/2017 1:59 PM EDT
As children, we all have dreams. Some want to grow up and be firefighters, some want to be cowboys and yet others want to be ballerinas. However, over time, dreams change and people grow up. Sometimes though, children get to live out their dreams or at least get the chance to try. Imagine what that must feel like – if ... Read More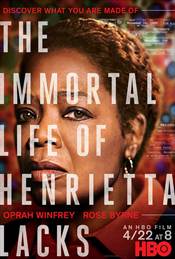 The Immortal Life of Henrietta Lacks

(Allison Hazlett-Rose) 6/5/2017 2:17 PM EDT
You know that if Oprah Winfrey (The Color Purple) and her production company are going to be involved in a film that it is going to be a drama and generally based on either a book or real life events. In this case, The Immortal Life of Henrietta Lacks is both. Winfrey rarely gets involved in a project unless it has something to say and t... Read More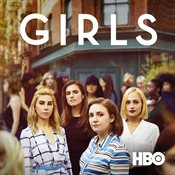 Girls: The Complete Sixth Season

(Allison Hazlett-Rose) 5/22/2017 4:36 PM EDT
The last few seasons of HBO's hit show Girls, while still being well written and acted, has made one wonder if it is just time to pack up and go. How long can we play out the "single, not sure I want to grow up or even how to" drama? Well, we have our answer…Six Seasons. HBO ended the series this April on a high no... Read More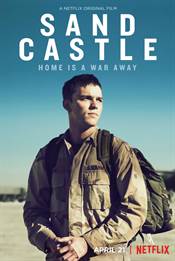 Sand Castle

(Allison Hazlett-Rose) 4/20/2017 2:19 PM EDT
There are any number of films about War- the blood and guts and bombs and bullets. They make soldiers into heroes and typically glorify the horror and bloodshed in an attempt to get the audience to "root" for the good guys. Sand Castle is not that type of film. It shows a much more human side of lif... Read More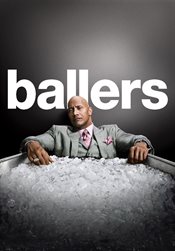 The Complete Second Season

(Allison Hazlett-Rose) 11/1/2016 10:26 AM EDT
When Ballers first appeared on HBO in 2015, it was pretty close to what I was expecting. Football, loose women, money, and fast cars permeated every episode (well, I hope the football part would since the show is called Ballers). However, it also included a plot worthy of taking notice. Season One was a solid effort and kept audie... Read More


Vice Principals

(Jennifer Broderick) 10/27/2016 8:57 AM EDT
Imagine that the high school Principal (Bill Murray; Groundhog Day) leaves his job unexpectedly without any replacement being named. Also, imagine, the two Vice Principals (Danny McBride; This is the End and Walter Goggins; American Ultra) of the same school are arch enemies and desperate enough to the point that they would do anything to ens... Read More