Movie Reviews, Digital HD Reviews, and Television Reviews
Here at FlickDirect, our goal is to provide up-to-date reviews on theatrical, home entertainment, and television series. Check out the scoop on upcoming films or programming, and even our take on the classics.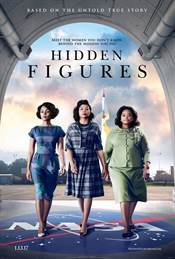 Hidden Figures

(Allison Hazlett-Rose) 01/04/2017 7:17 PM EDT
It's not easy being smart. It's even harder being smart and being a female. It was very hard being smart and being a female in 1961, but it was awful being smart, female and Negro in 1961. However, Katherine Goble- Johnson (Taraji Henson; Empire), Dorothy Vaughan (Octavia Spencer; The Help) and Mary J... Read More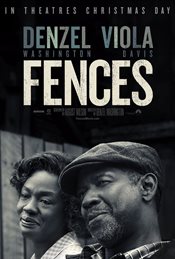 Fences

(Brian Skornick) 12/25/2016 11:23 AM EDT
Fences based on the Pulitzer and Tony award-winning play by August Wilson as part of his 10 play American Century Cycle, tells the story of a middle-aged working class family patriarch, in 1956 Pittsburgh. Starring and Directed by Denzel Washington (Equalizer), it features outstanding performances by the entire cast including Denzel Was... Read More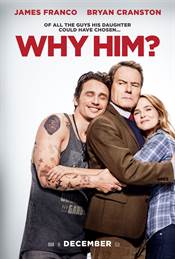 Why Him?

(Allison Hazlett-Rose) 12/22/2016 10:00 AM EDT
Can you remember the first time you met your future in-laws? Or the first time your son or daughter brought home their new boyfriend/girlfriend? Hollywood has been playing on this theme over and over again from Guess Who's Coming To Dinner to Meet The Fockers. The latest addition to this grouping is Twentieth Century Fox's Why Him... Read More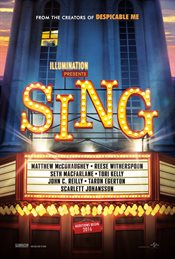 Sing

(Javier Conte) 12/21/2016 3:29 PM EDT
When I first saw the trailer for Illumination's Sing, it reminded me of a little movie released back in 1997 called Cats Don't Dance. It told the story of an optimistic cat who leaves his home to pursue a career in Hollywood. It was a tribute to the golden age of Hollywood musicals, while at the same time providing social commentary on discriminati... Read More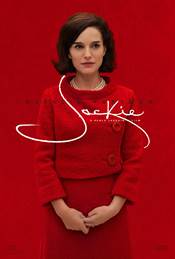 Jackie

(Allison Hazlett-Rose) 12/21/2016 10:12 AM EDT
November 22, 1963, was the day Camelot ended and changed the face of politics in the United States forever. John F. Kennedy was our 35th President and one of the most beloved. His trip to Dallas, Texas was meant to bring a divided State back to the Democratic Party. Instead, John F. Kennedy was assassinated right in front of his w... Read More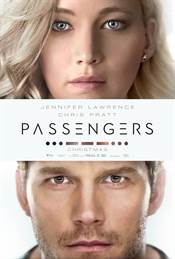 Passengers

(Allison Hazlett-Rose) 12/20/2016 12:28 PM EDT
As long as we've been looking up at the sky and stars, interstellar travel has long been a goal and dream of the human race. As technology has advanced in recent years, that goal seems more and more obtainable. While not completely realized yet, we will hopefully have the ability to travel and colonize other planets in the next 100 or s... Read More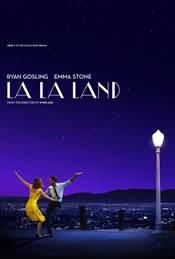 La La Land

(Allison Hazlett-Rose) 12/15/2016 10:31 AM EDT
In the golden age of Hollywood movie studios, elaborate movie musicals were part of the culture. Stars like Gene Kelly, Fred Astaire, and Ginger Rogers were household names and their dancing and singing abilities were well known. Gone are the days of stars singing and dancing into our hearts in big budget pictures but writer Director Da... Read More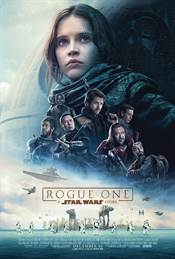 Rogue One: A Star Wars Story

(Allison Hazlett-Rose) 12/13/2016 6:46 PM EDT
In the late 1970s, a trilogy of films captured hearts all over the world. Star Wars captivated us and spawned one of the most successful franchises ever. In the late 1990s, and early 2000s, the next three films were successful while being met with mixed reviews. Last year, the saga continued with Episode VII, Star Wars: The F... Read More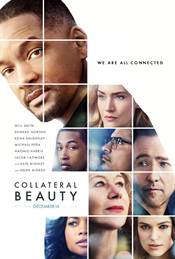 Collateral Beauty

(Allison Hazlett-Rose) 12/13/2016 12:22 PM EDT
In David Frankel's (The Devil Wears Prada) new film, Collateral Beauty, the title is defined as "the profound connection to everything". The movie explores how we interact with people, space, etc. and what mark we leave on them. It makes us think, and wonder, and forces us to question our purpose in life and in our everyday acti... Read More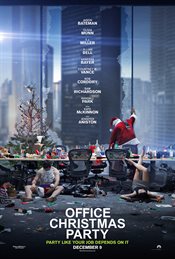 Office Christmas Party

(Allison Hazlett-Rose) 12/08/2016 5:32 PM EDT
It's that time of year again. Everyone is celebrating the end of the year and the holiday season. Many companies hold office parties for the employees and, sometimes, crazy things happen during those gatherings. Employees can even occasionally get fired after inappropriate behavior at said party. But what if, as a boss, you had to... Read More


Top iTunes Movie Downloads
Today's iTunes Digital HD Deals