Movie Reviews, Digital HD Reviews, and Television Reviews
Here at FlickDirect, our goal is to provide up-to-date reviews on theatrical, home entertainment, and television series. Check out the critical reviews off upcoming films or programming, and even our take on the classsics from our critics Tomatometer-Approved Critic, Allison Rose.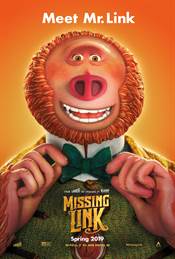 Missing Link

(Allison Hazlett-Rose) 4/11/2019 10:15 AM EDT
Laika Studio was founded in 2005 and for the past ten years they have been thrilling audiences with their stop motion animation feature film. With their first feature, Coraline, they received an academy award nomination and doubled their sixty million dollar budget. ParaNorman, their second movie, also garnered an Oscar nomination and critica... Read More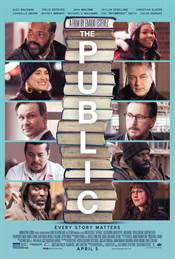 The Public

(Judith Raymer) 4/5/2019 4:28 PM EDT
In spite of a prolific career making films, many of us will forever behold Emilio Estevez (The Way; Bobby; The Breakfast Club; The Mighty Ducks) holed up in a library as part of a motley crew of (seemingly) mismatched misfits. Now, some thirty-odd years later, we get to return to the library in a somewhat grown-up version of The Breakfast Clu... Read More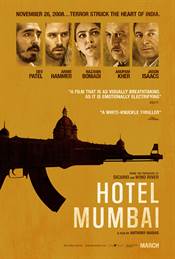 Hotel Mumbai

(Alyn Darnay) 3/28/2019 2:33 PM EDT
I have always found films about India to be fascinating. Probably because India is a place of mystery, magic, philosophy, and hidden secrets. A place so big and filled with so many people that you get the feeling that anything could happen at any moment; and it did in the most terrifying way in 2008. That's when the members of the "Lashkar-e-T... Read More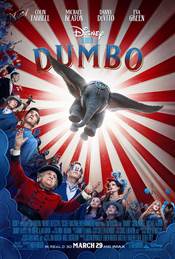 Dumbo

(Allison Hazlett-Rose) 3/27/2019 8:46 AM EDT
In the past five years, The Walt Disney Studio has been reworking their animated classics and turned them into live action features. While many (myself included) were skeptical at first, Disney has managed to create some wonderful films that the whole family can enjoy, whether seeing it for the first time or reminiscing about the stories... Read More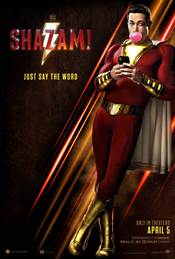 Shazam!

(Allison Hazlett-Rose) 3/23/2019 7:47 PM EDT
What if one day you were a fourteen-year-old kid and the next you were a male superhero in his thirties? How would you handle it? Would you be freaking out? What if you obtained those powers from an ancient wizard? Imagine you could switch back and forth between adult and teenager by just uttering one simple word – Shazam! I... Read More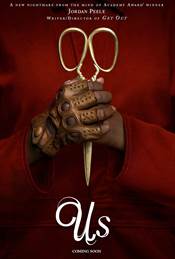 Us

(Allison Hazlett-Rose) 3/20/2019 4:16 PM EDT
Jordan Peele was always known as part of the comedy duo Key and Peele and was considered to be very funny. Then in 2017, he made his directorial debut with the critically acclaimed thriller, Get Out for which he won the Oscar for best original screenplay. It showed us the dark side of his personality and had audiences looking at him in ... Read More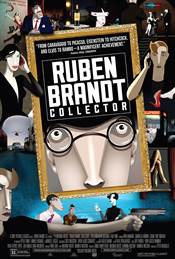 Ruben Brandt, Collector

(Allison Hazlett-Rose) 3/15/2019 9:24 AM EDT
Amination can take on many forms and formats. They can also tell varying types of stories, from Disney's "happily ever after" tales to darker fare like we saw in this year's Oscar winner, Spider-Man: Into the Spiderverse. Then you get animated movies that are more mature in nature such as Anomalisa and the raunchy, R-rated com... Read More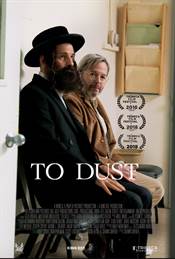 To Dust

(Allison Hazlett-Rose) 3/14/2019 2:13 PM EDT
The human race, for the most part, seems to be enamored with the idea of death. We fixate on what comes next. Is there an afterlife? What happens to our soul when our body is gone? Is there such a thing as reincarnation? Hispanic cultures even honor their dead on El Dia de los Muertos. For the filmmaker, Shawn Sn... Read More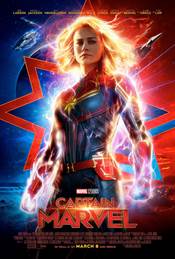 Captain Marvel

(Allison Hazlett-Rose) 3/6/2019 9:14 AM EDT
Carol Danvers first appeared in Marvel Comics in 1968 as a United States Air Force pilot (rather forward thinking of them, don't you think?). In 1977 she became Ms.Marvel when an explosion causes her DNA to fuse with Kree Warrior Mar-Vell, giving her superhuman powers. Unless you have been living under a rock for the past few years,... Read More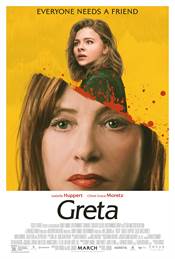 Greta

(Alyn Darnay) 2/28/2019 2:35 PM EDT
These days we've all been trained not to pick up any suspicious packages we see in public places, especially in New York City, especially on a Subway. What train rider doesn't know that? The stupidity of picking up such an object forms the basis of this film; it also forms the basis of the total stupidity of watching this disappointing and mundane ... Read More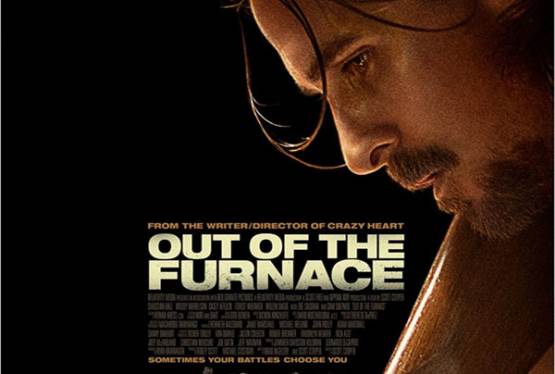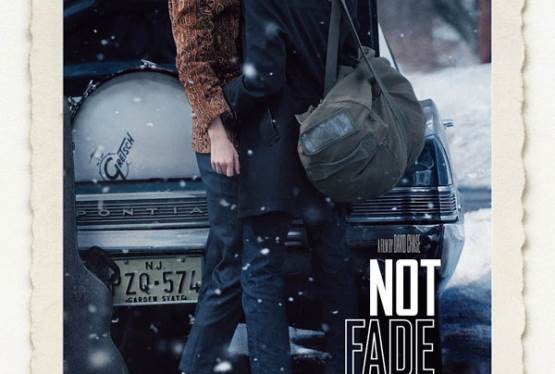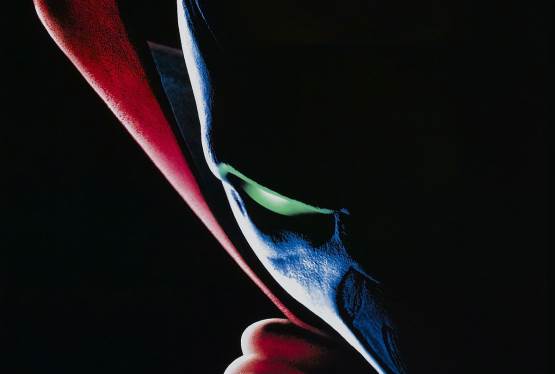 Spawn
WAS: $12.99
NOW: $4.99