Movie Reviews, Digital HD Reviews, and Television Reviews
Here at FlickDirect, our goal is to provide up-to-date reviews on theatrical, home entertainment, and television series. Check out the critical reviews off upcoming films or programming, and even our take on the classsics from our critics Tomatometer-Approved Critic, Allison Rose.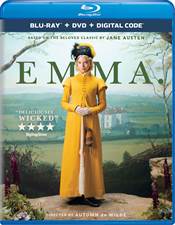 Emma

(Alyn Darnay) 5/16/2020 7:09 PM EDT
There's something unique, beautiful, and visually stunning about the way that British filmmakers try to recreate a certain era of their history. I'm referring to the Georgian/Regency era when big manner houses dotted the countryside and the polite society of upper-class nobility lived a charmed and somewhat jaded existence. It's a historic period t... Read More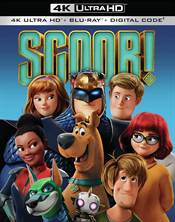 Scoob!

(Allison Skornick-Rose) 5/15/2020 3:02 AM EDT
It was fifty-one years ago when that lovable, talking dog, Scooby-Doo and his best friend Shaggy first appeared on television. Every Saturday morning they, along with their friends Velma, Daphne, and Fred, would ride around in their colorfully decorated van dubbed the "Mystery Machine" eating Scooby Snacks (amongst other foods) and solvin... Read More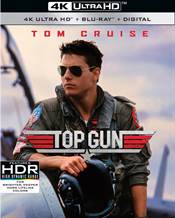 Top Gun

(Allison Skornick-Rose) 5/13/2020 8:28 AM EDT
If Top Gun was released on May 16, 1986, then why is Top Gun Day celebrated on May 13th? And what exactly is Top Gun day? Well, the answer to the first question is because the organizers of the first Top Gun day made a mistake and the answer to the second question is Top Gun day is similar to Talk Like a Pirate day where people go around quot... Read More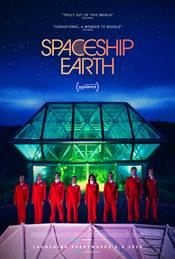 Spaceship Earth

(Allison Skornick-Rose) 5/12/2020 11:56 AM EDT
As a Floridian, when one hears the words Spaceship Earth one immediately thinks of the big, round golf ball that sits at the entrance of Epcot Center. Looming eighteen stories high, it greets excited visitors to an amusement park full of wonder and innovation with an international flair. However, in this case, Spaceship Earth refe... Read More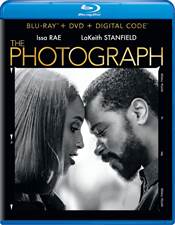 The Photograph

(Allison Skornick-Rose) 5/11/2020 10:07 AM EDT
They say a picture is worth a 1,000 words. Sometimes, however, it is worth so much more than that. It can evoke emotions, spark memories, and relate what the photographer was trying to relay about the subject. For journalist Michael Block (LaKeith Stanfield; Sorry to Bother You), an assignment about hurricane Katrina victims in Lo... Read More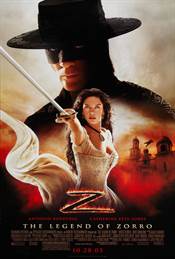 The Legend of Zorro

(Allison Skornick-Rose) 5/8/2020 5:41 PM EDT
In 1998 The Mask of Zorro was released to critical success and moderate box office numbers. It was considered one of the best portrayals of the fictitious, heroic vigilante ever seen. That's probably why seven years later the sequel, The Legend of Zorro, made its way to theaters. With Antonio Banderas (Desperado) once again in... Read More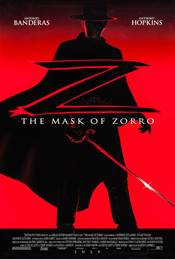 The Mask of Zorro

(Allison Skornick-Rose) 5/7/2020 6:33 PM EDT
In 1919 pulp magazine writer Johnston McCulley created a fictitious character named Zorro. The vigilante became a hero of the Spanish people living in the Mexican province of California. With his classic black costume, cape, sombrero cordobas and his signature mask he was a dashing and skillful fighter. He was mysterious and seemingly u... Read More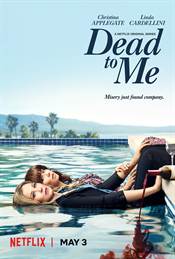 Dead To Me: Season 2

(Allison Skornick-Rose) 5/5/2020 8:51 AM EDT
In 1997 Netflix was founded by Marc Randolph and Reed Hastings. For many years they were successful "renting" DVDs that were shipped to homeowners who paid a monthly fee for the service. By 2010 they had expanded to add a streaming service to their offerings, again, for a price. As their streaming channel grew they... Read More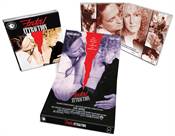 Fatal Attraction

(Allison Skornick-Rose) 4/28/2020 10:08 AM EDT
If you've ever thought about cheating on your spouse, you should take a deep breath, sit back and watch Paramount Pictures 1987 film, Fatal Attraction. Directed by Adrian Lyne (Flashdance), the suspenseful, violent thriller gave anyone who was in a relationship pause and made them think. Watching what Alex Forrest (Glenn Close; Air Force One)... Read More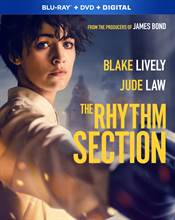 The Rhythm Section

(Allison Skornick-Rose) 4/27/2020 8:35 PM EDT
The rhythm section is the heart of any band. The drums are the heartbeat that keeps the tempo for the rest of the instruments. It is the same with the human body. The heartbeat can be very fast when a person is angry or agitated or slow and smooth when feeling a sense of calm and serenity. For a trained gunman, the goal is to achi... Read More