Movie Reviews, Digital HD Reviews, and Television Reviews
Reviews By Nathan M Rose
Here at FlickDirect, our goal is to provide up-to-date reviews on theatrical, home entertainment, and television series. Check out the scoop on upcoming films or programming, and even our take on the classsics from our critics and Roten Tomoatoes Approved,
Allison Rose
.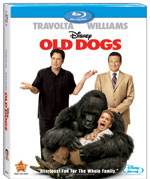 Old Dogs

(Nathan M Rose) 3/15/2010 11:26 AM EST
From the team that brought you Old Dogs, they now give you their latest creation with Old Dog starring, John Travolta and Robin Williams. Dan (Robin Williams) and his best friend and business partner, Charlie (John Travolta) are on the verge of the biggest deal in the history of their sports marketing firm when their lives are turned upside down by... Read More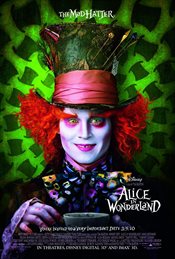 Alice In Wonderland

(Nathan M Rose) 3/3/2010 7:53 AM EST
One of 2010's most anticipated films, Alice In Wonderland, arrives in theaters this Friday, March 5th. Directed by Tim Burton, this new Alice In Wonderland film has Alice returning to Wonderland as a 19-year-old, reuniting with her childhood friends: the White Rabbit, Tweedledee and Tweedledum, the Dormouse, the Caterpillar, the Cheshire Cat, a... Read More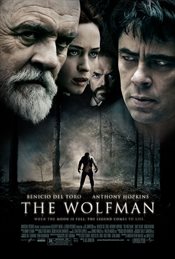 The Wolfman

(Nathan M Rose) 2/15/2010 6:42 AM EST
Universal, the studio that created such horror classic's as the Mummy, the Wolfman, and Dracula are in remake mode again with 2010's "The Wolfman". "The Wolfman" brings the myth of a cursed man back to its iconic origins. Oscar® winner, Benicio Del Toro, stars as Lawrence Talbot, a haunted nobleman lured back to his family e... Read More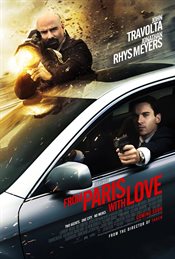 From Paris With Love

(Nathan M Rose) 2/8/2010 8:46 AM EST
It is that time of year again when the studios drop all of their films that they feel will not make it during the competitive box office seasons of spring, summer or fall. However, once in a while a film comes along that catches everyone off guard and provides the movie-going experience that patrons expect, such is the case with&nbs... Read More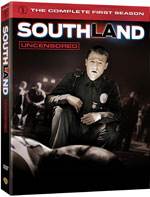 Southland

(Nathan M Rose) 2/4/2010 10:15 PM EST
Created by John Wells (ER, The West Wing, Third Watch), Christopher Chulack (ER, Third Watch) and Ann Biderman (Public Enemies, Hill Street Blues), Southland:The Complete First Season follows the complicated lives of the dedicated LAPD officers and detectives' lead as they take on criminals, victims and a city tainted by vice, and seething with... Read More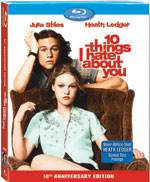 10 Things I Hate About You

(Nathan M Rose) 1/11/2010 8:12 PM EST
In 1999, a quirky little comedy based on Shakespeare's, Taming of The Shrew, entitled 10 Things I Hate About You, hit the theaters. At that time, a very unknown Heath Ledger started along side Julia Stiles in this comedic romance. It was about Padua High sophomore, Bianca Stratford (Larisa Oleynik), who has two invitations to the prom and one big p... Read More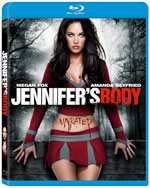 Jennifer's Body

(Nathan M Rose) 1/10/2010 12:56 PM EST
Writer Diablo Cody, after the critically acclaimed success of Juno, decided to do a 180 for her next project, and dabbled in the occult with Jennifer's Body. Harkening back-to-black comedies of the past sexy temptress Megan Fox (Transformers), is a seductive cheerleader who takes evil to a whole new level after she is possessed by a sinister demon... Read More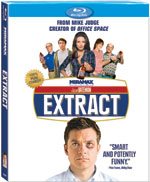 Extract

(Nathan M Rose) 12/31/2009 1:23 PM EST
Ten years after showing what it is like working at a white collar-job in America, Mike Judge is back with Extract, a humorous look inside the world of blue-collar workers. Extract follows the life of the owner and employees of a flavor extract factory as they weather freakish on-the-job accidents, wacky get-rich-quick schemes, and romantic mishaps ... Read More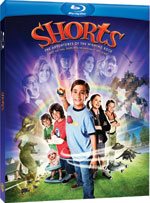 Shorts

(Nathan M Rose) 11/29/2009 11:17 AM EST
These days their are so many "kid-friendly" films released that it is hard to decide which ones to spend your hard-earned money on. One such release this year, Shorts, by director Robert Rodriquez (Spy Kids, Sin City), falls into this category; and it is definitely one of this year's top. In the little town of Black Falls, ev... Read More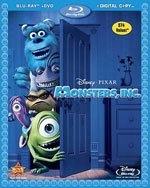 Monsters, Inc.

(Nathan M Rose) 11/18/2009 8:02 PM EST
After the initial "wow" factor of computer-animated films such as Toy Story subsided and the films became "old hat", my taste for Pixar animated features waned to the point of just watching them for their technology -- not the story or voice talents. However, when Monsters, Inc was released in theaters…I was hooked again.... Read More