Film and Television Reviews
Reviews By Allison Hazlett-Rose
Here at FlickDirect, our goal is to provide up-to-date reviews on theatrical, home entertainment, and television series. Check out the scoop on upcoming films or programming, and even our take on the classics.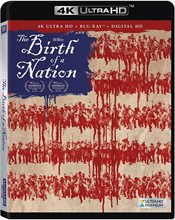 Birth of a Natiaon

(Allison Hazlett-Rose) 01/17/2017 8:23 PM EDT
Slavery in this country has been the fodder of major motion pictures since the epic drama Roots aired on television in the 1970's. The injustice befallen on African Americans has fascinated and horrified us and has been depicted in graphic detail on occasion. While the stories have been told time and time again, it seems we ca... Read More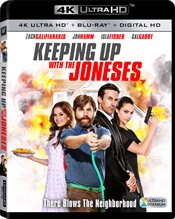 Keeping Up With The Joneses

(Allison Hazlett-Rose) 01/17/2017 11:05 AM EDT
Spy movies are generally very popular and well received in this country, especially when there is a team of spies. Some are serious films, while others are meant to be comedies or parodies. In 2005, we got spies in suburbia (and real life drama) with Mr. and Mrs. Smith. This year, we once again see espionage come to the world of s... Read More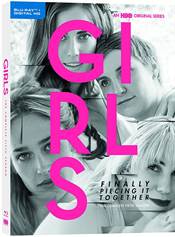 Girls: The Complete Fifth Season

(Allison Hazlett-Rose) 01/09/2017 9:25 PM EDT
Home Box Office has continually been synonymous with outstanding televisions series almost from the time they started producing them, and they show no signs of slowing down now. Case in point, the series Girls, about to start it's sixth season in February, has been nominated and won numerous awards over the past 5 years. The ... Read More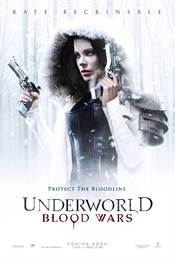 Underworld: Blood Wars

(Allison Hazlett-Rose) 01/06/2017 7:04 AM EDT
Why are we so fascinated by vampires and werewolves? Movies and television shows about them are incredibly popular regardless if they are good or not. The Underworld franchise incorporates both of these supernatural characters in a battle for ultimate domination and for 2017 a brand new film continues the war. Underworld... Read More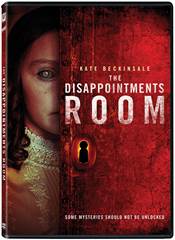 The Disappointments Room

(Allison Hazlett-Rose) 01/05/2017 9:39 PM EDT
In the early 1900's, the aristocracy of this country were ashamed of their physically and mentally ill children. They created secret rooms in their homes to hide away their less than perfect offspring, never allowing them to see the outside nor interact with other people. These rooms were called the disappointments room and they we... Read More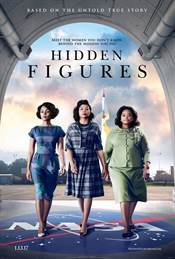 Hidden Figures

(Allison Hazlett-Rose) 01/04/2017 7:17 PM EDT
It's not easy being smart. It's even harder being smart and being a female. It was very hard being smart and being a female in 1961, but it was awful being smart, female and Negro in 1961. However, Katherine Goble- Johnson (Taraji Henson; Empire), Dorothy Vaughan (Octavia Spencer; The Help) and Mary J... Read More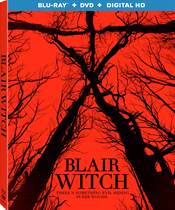 Blair Witch

(Allison Hazlett-Rose) 01/03/2017 12:30 AM EDT
In 1999 The Blair Witch Project changed the face of horror movies and became an instant classic. With it's "shaky cam", documentary style filmmaking it opened up a new way of looking at horror. It intrigued us and fascinated us and scared the living daylights out of us. In 2016 Lionsgate reimagined the film releasing Blair... Read More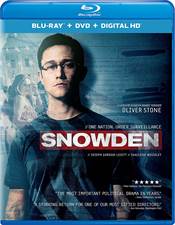 Snowden

(Allison Hazlett-Rose) 12/27/2016 9:53 AM EDT
Edward Snowden has been called many things... patriot, traitor, whistle-blower, etc. Some feel what he did was necessary in order to keep our government in check, while others thought he did irrevocable damage to our national security. Regardless of your feelings, there is no doubt he is a brave and polarizing figure. Based on an ... Read More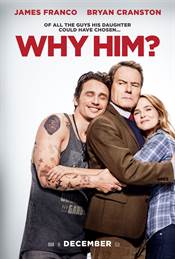 Why Him?

(Allison Hazlett-Rose) 12/22/2016 10:00 AM EDT
Can you remember the first time you met your future in-laws? Or the first time your son or daughter brought home their new boyfriend/girlfriend? Hollywood has been playing on this theme over and over again from Guess Who's Coming To Dinner to Meet The Fockers. The latest addition to this grouping is Twentieth Century Fox's Why Him... Read More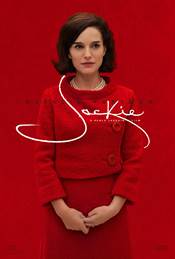 Jackie

(Allison Hazlett-Rose) 12/21/2016 10:12 AM EDT
November 22, 1963, was the day Camelot ended and changed the face of politics in the United States forever. John F. Kennedy was our 35th President and one of the most beloved. His trip to Dallas, Texas was meant to bring a divided State back to the Democratic Party. Instead, John F. Kennedy was assassinated right in front of his w... Read More


SPONSORED STORIES