Movie Reviews, Digital HD Reviews, and Television Reviews
Here at FlickDirect, our goal is to provide up-to-date reviews on theatrical, home entertainment, and television series. Check out the critical reviews off upcoming films or programming, and even our take on the classsics from our critics Tomatometer-Approved Critic, Allison Rose.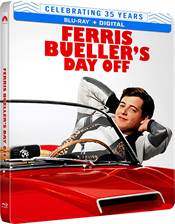 Ferris Bueller's Day Off (35th Anniversary) Steelbook

(Allison Rose) 7/12/2021 11:27 AM EST
If you were a teenager in the 1980s, Filmmaker John Hughes gave your generation a voice. From Weird Science and Pretty in Pink to Sixteen Candles and The Breakfast Club, he combined the angst of young love with the insanity of the high school food chain to capture a snapshot of Generation X during their formidable years. In 1986, Paramo... Read More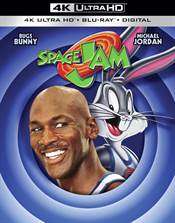 Space Jam

(Allison Rose) 7/8/2021 11:14 AM EST
In 1988, Robert Zemeckis (Back to the Future) directed a movie that changed the world of animation called Who Framed Roger Rabbit? Combining live-action footage with animation was a new concept that stunned and enthralled audiences and critics alike. Four years later another genre-mixing movie, Cool World, brought a darker and more matu... Read More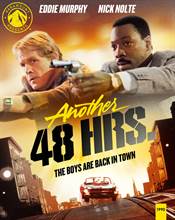 Another 48 Hrs.

(Allison Rose) 7/7/2021 6:49 PM EST
In 1982 director Walter Hill (Brewster's Millions) brought together Eddie Murphy (Coming to America) and Nick Nolte (The Prince of Tides) in 48Hrs., a film that has since become attributed with the beginnings of the buddy cop movie genre. Several series, including Beverly Hills Cop and Lethal Weapon, followed this new trend, mostly with great... Read More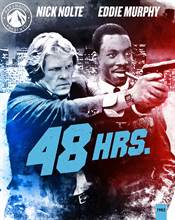 48 Hrs.

(Allison Skornick-Rose) 7/6/2021 8:59 AM EST
Before there was Axel Foley (Eddie Murphy; Coming to America) and Det. Billy Rosewood (Judge Reinhold; Fast Times at Ridgemont High), Martin Riggs (Mel Gibson; Braveheart) and Richard Murtaugh (Danny Glover; 2012) or Mike Lowry (Will Smith; Independence Day) and Marcus Burnett (Martin Lawrence; Big Mama's House), there was Jack Cates (Nick Nolte; T... Read More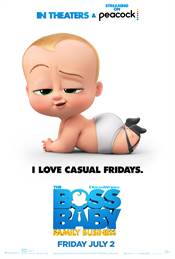 The Boss Baby: Family Business

(Allison Skornick-Rose) 7/1/2021 2:47 PM EST
DreamWorks Animation has created some adorable characters and movies over its twenty-six-year history. From Shrek and Kung Fu Panda to Trolls and, the highly successful, How to Train Your Dragon, they have been entertaining families for almost three decades. In 2017, they introduced us to an infant named Ted (Alec Baldwin; Mission: Impo... Read More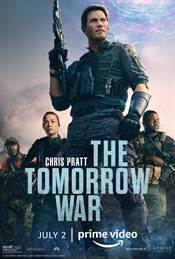 The Tomorrow War

(Allison Skornick-Rose) 7/1/2021 12:01 PM EST
What if time travel were possible? Would you "take the leap"? What if you had no choice as a new kind of worldwide "draft" was instituted. Those who are chosen, and are physically able to, are sent thirty years in the future to help fight off aliens who have decimated the human race. If these pseudo-soldiers ca... Read More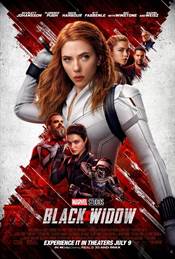 Black Widow

(Allison Skornick-Rose) 6/30/2021 8:47 AM EST
In 2008 the Marvel Cinematic Universe, or MCU as it is often referred to, began phase one with the feature film Iron Man starring Robert Downey Jr. (Sherlock Holmes) as Tony Stark. Over the next twelve years, audiences were introduced to numerous comic book characters, as a series of fifteen-plus films were released. Throughout the year... Read More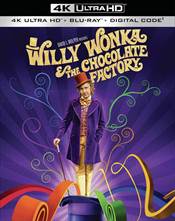 Willy Wonka & the Chocolate Factory

(Allison Skornick-Rose) 6/29/2021 2:48 PM EST
It is rather amazing that British author Roald Dahl (James and the Giant Peach) wrote children's novels for a living because his works were usually dark and often rather morbid. Adults were generally the villains in his stories and the undertones in his writing lent themselves to a lack of sentimentality. In 1964 Dahl wrote a childr... Read More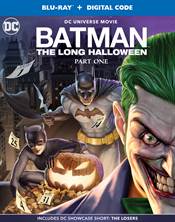 Batman: The Long Halloween, Part One

(Allison Skornick-Rose) 6/28/2021 12:48 PM EST
DC Universe Animated Original Movies has created forty-one films to date and now their forty-second Blu-ray has hit stores. Batman: The Long Halloween, Part One, as the name implies, is the first of two films that tells the story of a masked individual who is targeting victims in Gotham City. Written by Tim Sheridan (The Death and Retu... Read More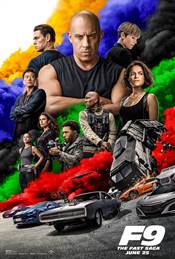 F9

(Allison Skornick-Rose) 6/24/2021 9:14 AM EST
On June 22, 2001, The Fast and the Furious premiered in theaters around the country introducing audiences to Dominic "Dom" Torreto (Vin Diesel; Pitch Black) and Brian O'Conner (Paul Walker; Running Scared). The movie about fast cars, truck heists, and family became a blockbuster worldwide, grossing over $200 million dollars on a $38... Read More