Theatrical, 4K UHD, Digital HD, and Blu-ray Reviews
Reviews By Nathan M Rose
Here at FlickDirect, our goal is to provide up-to-date reviews on theatrical, home entertainment, and television series. Check out the reviews of upcoming films or programming, and even our take on the classsics.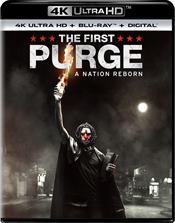 The First Purge
Nathan M Rose |
Oct 02, 2018
With the release of The First Purge, the series has now come full circle seeing how the Purge first started and how dangerously close it mirrors today's world. |
Full Review...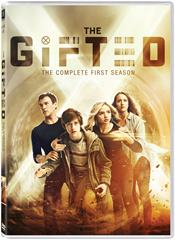 The Gift: The Complete First Season
Nathan M Rose |
Sep 24, 2018
With a large ensemble cast, the show certainly has tons of characters to keep track of. However, with the pilot episode having been directed by the mastermind of the X-Men Universe, Bryan Singer, it firmly establishes the shows mythology and balance of screen time for many of the characters. |
Full Review...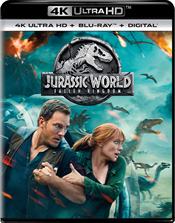 Jurassic World: Fallen Kingdom
Nathan M Rose |
Sep 18, 2018
Jurassic World: Fallen Kingdom is a very bold film, that is the second best in the series. If you are a fan of the series or just really well-made films I highly suggest you pick up a copy of it on 4K UHD. To quote the infamous John  Hammond - "They spared no expense". |
Full Review...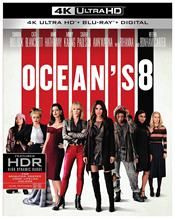 Ocean's 8
Nathan M Rose |
Sep 13, 2018
Ocean's 8 is a solid reboot with an amazing cast that looks like they had a great time on and off the set. The women are sharp and at no time will one be bored with this film. The only glaring omission is the stylization that was almost a character unto itself in the past Oceans films. |
Full Review...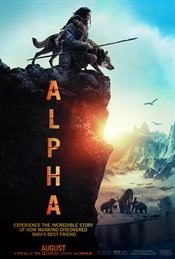 Alpha
Nathan M Rose |
Aug 16, 2018
Once in a while, a movie comes along, that touches your soul...Alpha does just that! FIVE PAWS! |
Full Review...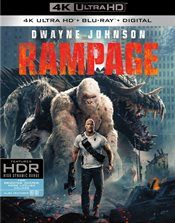 Rampage
Nathan M Rose |
Jul 10, 2018
While Rampage will certainly not win any Academy Awards it is a fun ride that has sorely been lacking from the cinema lately. It is truly, in every sense, a fun, popcorn film. |
Full Review...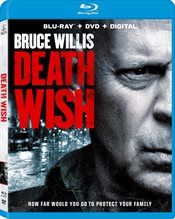 Death Wish
Nathan M Rose |
Jun 15, 2018
Death Wish was shot digitally and the video transfer shines. The 1080p AVC coding is sharp with clarity and detail. Colors are a bit muted but intended to be this way. |
Full Review...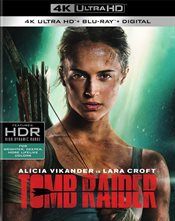 Tomb Raider
Nathan M Rose |
Jun 12, 2018
Vikander truly embodies the new Lara Craft well and turns it into her own character. |
Full Review...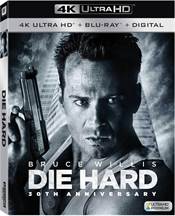 Die Hard
Nathan M Rose |
May 21, 2018
To date, this is the best you will ever experience Die Hard. |
Full Review...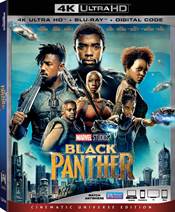 Black Panther
Nathan M Rose |
May 15, 2018
In the past few years, Marvel films have become very generic and "paint-by-numbers". However, Black Panther breaks this streak and goes back to the days of old. It delivers a fun, yet serious, story that entertains as well as teaches a lesson. |
Full Review...