Movie Reviews, Digital HD Reviews, and Television Reviews
Reviews By Roger Longenbach
Here at FlickDirect, our goal is to provide up-to-date reviews on theatrical, home entertainment, and television series. Check out the scoop on upcoming films or programming, and even our take on the classsics from our critics and Rotten Tomatoes Approved,
Allison Rose
.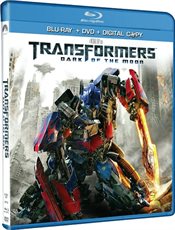 Transformers: Dark of the Moon

(Roger Longenbach) 10/3/2011 8:22 PM EDT
Backin 2009 I gave the last Transformers film, Transformers 2: Revenge of the Fallen, a D, and for good reason. Normally sequels continue to get worse, but occasionally you'll get improvement. In the case of Transformers, it was much easier to get better than worse. Set a few years after the Revenge of the Fallen, Sam Wi... Read More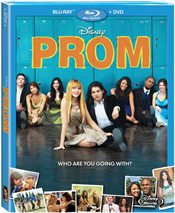 Prom

(Roger Longenbach) 8/30/2011 8:24 AM EDT
The latest entry from Walt Disney Studios in an effort to grab the tween/teenage market is coming out on Blu-ray/DVD combo pack on August 30. Prom is about exactly that. A prom at an ordinary high school. Similar to the idea behind "Love Actually", where you have an event, and then you learn the stories behind everyone, ... Read More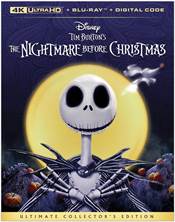 The Nightmare Before Christmas (Three-Disc Combo: Blu-ray 3D /...

(Roger Longenbach) 8/29/2011 6:53 PM EDT
Coming out on Blu-ray 3D combo pack is a rerelease of the 2008 Blu-ray edition of The Nightmare Before Christmas, with the addition of the 3D version that was created in 2006 for theatrical release. The Nightmare Before Christmas is Tim Burton's iconic stop-motion animated feature, with an original story and his unique artistic vision. Ja... Read More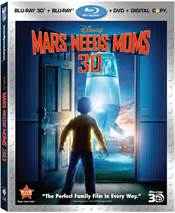 Mars Needs Moms

(Roger Longenbach) 8/5/2011 7:32 AM EDT
The latest and probably last feature from Imagemovers Digital (Polar Express, A Christmas Carol) is the home release of Mars Needs Moms in an amazing value combo pack. Imagemovers specialized in performance capture CGI - animating the characters over digitally captured wireframes of the actors themselves acting out the movie (more on that lat... Read More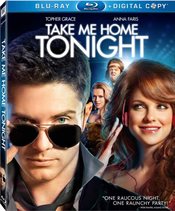 Take Me Home Tonight

(Roger Longenbach) 7/27/2011 12:32 PM EDT
It seems that the 80s have returned to Hollywood. From Hot Tub Time Machine to this movie, the retro style of 1980s seems to be the in thing. In fact, when I started screening the movie, I thought they were trying to copy Hot Tub Time Machine, but in fact, this movie was made long before it. This movie was filmed in 2007 and took ... Read More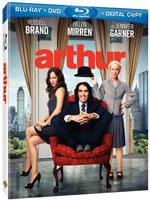 Arthur

(Roger Longenbach) 7/21/2011 12:13 AM EDT
For quite some time now, Hollywood has decided that the safe thing to do is remake a classic movie rather than try to come up with a new story. This movie is exactly that - an almost exact remake (not shot by shot mind you like Psycho) of the classic Arthur starring Dudley Moore and Liza Minelli. With one big exception. Arthur'... Read More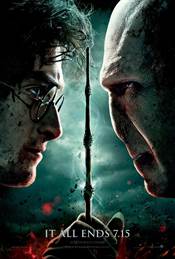 Harry Potter and the Deathly Hallows: Part 2

(Roger Longenbach) 7/14/2011 8:57 AM EDT
As you may remember, I ripped apart the last Harry Potter movie that I reviewed (Harry Potter and the Half Blood Prince). Missing my opportunity to see Part 1 in the theatre, I had to jump at my chance to see the finale in the theater. And I'm going to repeat what I tweeted shortly afterward here: This movie is an emotional, a... Read More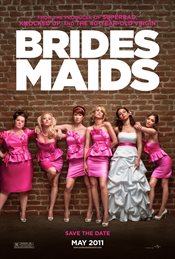 Bridesmaids

(Roger Longenbach) 5/12/2011 11:25 AM EDT
From the mind of Kristen Wiig and produced by Judd Apatow, this movie can be summed up as an odd female version of The Hangover. But I don't think it's as good as what it was aiming for. Funny in many places, the story falls flat and may only relate to certain audiences. Story/Script/Plot Development (D): Without giving much ... Read More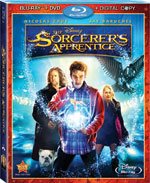 The Sorcerer's Apprentice

(Roger Longenbach) 12/5/2010 6:36 PM EDT
I did not have the privilege of seeing this movie when it was released in theatres last summer. It was on my list of movies to see but things just didn't work out that way. So I watched it for the first time on Blu-Ray when screening it for this review. This movie was marketed incorrectly – it was shown in the trailers as bei... Read More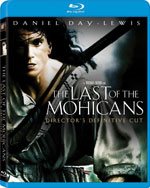 The Last of the Mohicans

(Roger Longenbach) 10/13/2010 6:42 PM EDT
Out on Blu-Ray from 20th Century Fox is The Last of the Mohicans, but rather than being the original theatrical release, this version is Michael Mann's "Definitive Cut". The Definitive Cut adds several scenes that were not seen in the original release, mainly revolving around the relationship between Hawkeye and Cora Munro.&nbsp... Read More