Movie Reviews, Digital HD Reviews, and Television Reviews
Here at FlickDirect, our goal is to provide up-to-date reviews on theatrical, home entertainment, and television series. Check out the scoop on upcoming films or programming, and even our take on the classsics from our critics and Roten Tomoatoes Approved,
Allison Rose
.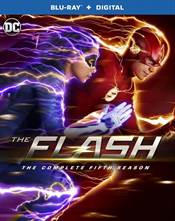 The Flash: The Complete Fifth Season

(Allison Skornick-Rose) 9/4/2019 9:57 AM EST
The Flash first appeared in DC comics in November of 1939 and has been one of their most popular characters ever since. He is a crimefighting superhero who has the power to move at superhuman speed. Over the years he has been portrayed by different characters and in the Fall of 2014, he made his way to television in the CW series, The Flash.&... Read More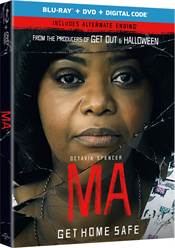 Ma

(Maureen Buccellato) 9/2/2019 7:55 PM EST
High school can be tough. For some, it can be an absolute nightmare. There will always be "that crowd" of kids who deem themselves superior, pulling pranks often on vulnerable victims. These victims can go either way in life - they can rise above their torment and become stronger for it or they can be left permanently scarred in ways that... Read More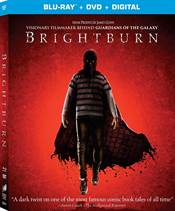 BrightBurn

(Maureen Buccellato) 8/20/2019 4:34 PM EST
We all know the story of Superman - an alien baby from another planet crashes down to Earth and becomes a heroic icon to the world. Well, what happens when those extraordinary gifts are not used for the greater good? What if the child is inherently bad and will stop at nothing to use his powers to destroy all those around him? Brightburn tells this... Read More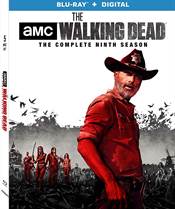 The Walking Dead: The Complete Ninth Season

(Leonard Buccellato) 8/20/2019 10:18 AM EST
​On October 31st, 2010, The Walking Dead premiered on AMC and the world of horror on TV was permanently changed. Say what you want about the trajectory of this show, there is no denying the impact it has had on mainstream television.I became a fan of zombie-horror movies when I was a kid, and my mom, who is a horror fan herself, recited to me, the ... Read More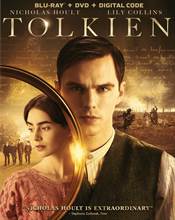 Tolkien

(Allison Skornick-Rose) 8/12/2019 9:27 PM EST
Imagine what literature would have been like if J.R.R. Tolkien had had a different childhood? Imagine what if the creative mind that was his had not had the experiences he was exposed to in his early life? Would we have gotten Middle Earth? Arda? Made up languages? Luckily, we will never have to find out as the influences that sha... Read More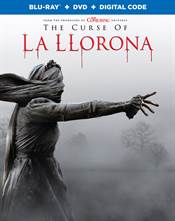 The Curse of La Llorona

(Allison Skornick-Rose) 8/5/2019 9:48 PM EST
Every culture has its folklore and tall tales. Some are sweet and build on traditions that bring a community together while others are bedtime stories. Still, others are scary and used to keep children on their best behavior. One of the latter is the Mexican story known as La Llorona or the weeping woman. For centuries child... Read More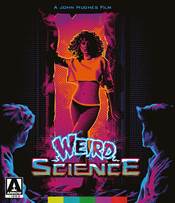 Weird Science

(Maureen Buccellato) 7/31/2019 9:34 AM EST
John Hughes is responsible for so many classic 1980s coming of age stories. The Breakfast Club, Sixteen Candles, and Ferris Bueller's Day Off, just to name a few. He is also responsible for 1985's Frankensteinesque feature film, Weird Science, which is available now on a special collector's edition Blu-ray from Arrow. Weird Science tells t... Read More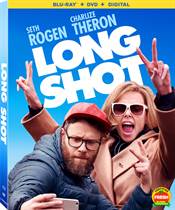 Long Shot

(Maureen Buccellato) 7/30/2019 2:54 PM EST
Charlize Theron and Seth Rogen - power couple? One may not immediately think of this duo in such a way but in Long Shot, you are quickly convinced. Released in May 2019 to theatres, this funny and heartwarming film is now available on Blu-ray for your home entertainment collection.When Brooklyn Advocate journalist Fred Flarsky (Seth Rogan; Knocked ... Read More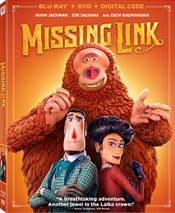 Missing Link

(Maureen Buccellato) 7/26/2019 4:28 PM EST
Laika Studio, who brought us, Coraline, ParaNorman, The Boxtrolls, and Kubo and the Two Strings, has brought us another impressive feature titled Missing Link, starring the voices of Zach Galifianakis (The Hangover series) and Hugh Jackman (The Greatest Showman). The film hit theaters in April of 2019 and now you can own this title on Blu-ray.An ex... Read More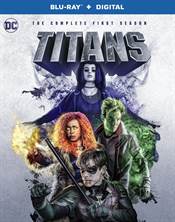 Titans

(Allison Skornick-Rose) 7/15/2019 10:53 PM EST
The year was 1964 and DC Comics introduced a group made up of young superhero sidekicks including, Kid Flash, Robin, and Aqualad. Not long after Wonder girl was added and these junior superheroes became the Teen Titans. Over the next fifty-five years, there have been numerous iterations of this group and this past year the DC Universe b... Read More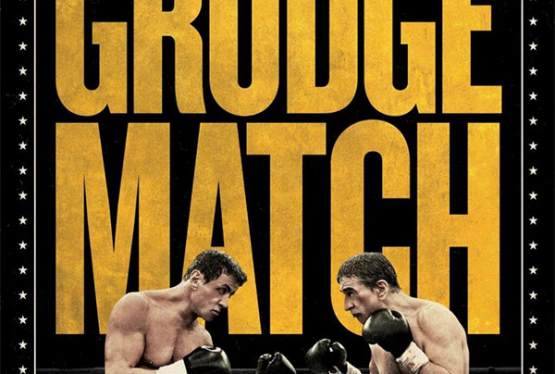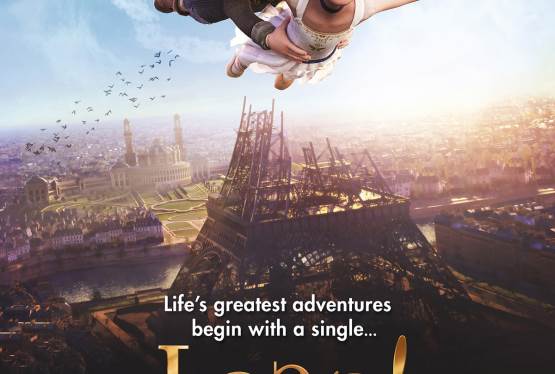 Leap!
WAS: $14.99
NOW: $12.99