Theatrical, 4K UHD, Digital HD, and Blu-ray Reviews
Reviews By Nathan M Rose
Here at FlickDirect, our goal is to provide up-to-date reviews on theatrical, home entertainment, and television series. Check out the reviews of upcoming films or programming, and even our take on the classsics.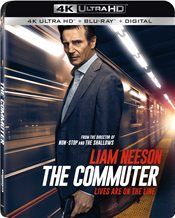 The Commuter
Nathan M Rose |
Apr 17, 2018
With Neeson at the helm of The Commuter, there is no doubt it is an edge of your seat thriller that will keep you involved and engaged for the most part until the very end. |
Full Review...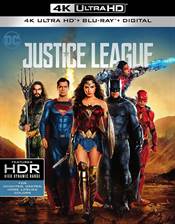 Justice League
Nathan M Rose |
Mar 15, 2018
Even though Justice League is not a perfect film, it is still a fun ride and an amazing experience on 4K UHD into a great world that Zack Snyder cultivated throughout the years. |
Full Review...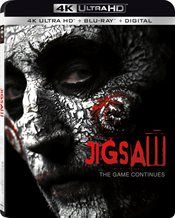 Jigsaw
Nathan M Rose |
Jan 23, 2018
With a lot of lackluster, modern horror films produced lately Lionsgate had a great idea trying to bring back an iconic horror series of the past, unfortunately the film just didn't succeed on the same level the series did in the past. |
Full Review...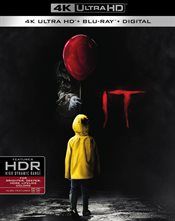 It
Nathan M Rose |
Jan 11, 2018
It is truly an amazing film, and easily the best horror film of this decade. The performances given by the kids rival that of classics such as The Goonies and Stand By Me. |
Full Review...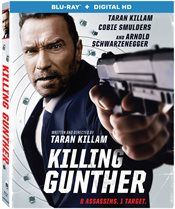 Killing Gunther
Nathan M Rose |
Jan 02, 2018
On its shiny surface Killing Gunther looks like a comedy-action film, starring the Terminator himself, Arnold Schwarzenegger, unfortunately the only thing this film has going for Arnold is that he is absent for so long you truly appreciate his charisma once he does finally show up. |
Full Review...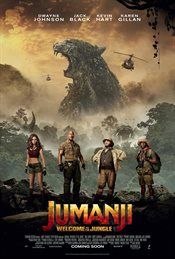 Jumanji: Welcome to the Jungle
Nathan M Rose |
Dec 20, 2017
With so much "Oscar bait" clogging up this holiday season Jumanji: Welcome To The Jungle is a refreshing comedic/action bright spot in an otherwise drama-filled fare.   |
Full Review...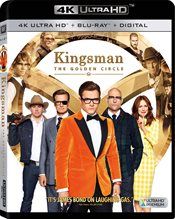 Kingsman: The Golden Circle
Nathan M Rose |
Dec 19, 2017
The true break-out performance of Kingsman: The Golden Circle is that of Sir Elton John, playing, of course, himself. He effortlessly steals each scene he is in. |
Full Review...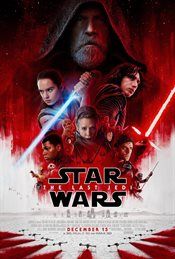 Star Wars: The Last Jedi
Nathan M Rose |
Dec 12, 2017
Rian Johnson has created an amazing film in the Star Wars saga with The Last Jedi. While certainly not the best in the series, it is certainly not the worst. One can only wait and see if J.J. Abrams can wrap up all the unanswered questions in the final film in this trilogy in 2019. |
Full Review...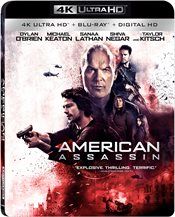 American Assassin
Nathan M Rose |
Dec 05, 2017
American Assassin, while not a literal translation, hit all the marks in terms of the creation of the world of Mitch Rapp...It is also quite a refreshing film that takes a break from the standard comic book fare. |
Full Review...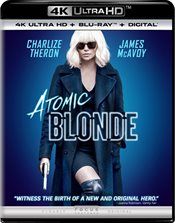 Atomic Blonde
Nathan M Rose |
Nov 13, 2017
Atomic Blonde was a bright spot in a very lackluster summer. It continues the trend with this release. Providing a complete package of entertainment and escapism that is mastered with the best possible quality. |
Full Review...