Movie Reviews, Digital HD Reviews, and Television Reviews
Here at FlickDirect, our goal is to provide up-to-date reviews on theatrical, home entertainment, and television series. Check out the critical reviews off upcoming films or programming, and even our take on the classsics from our critics Tomatometer-Approved Critic, Allison Rose.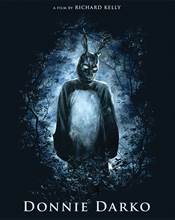 Donnie Darko (4-Disc Limited Edition)

(Leonard Buccellato) 4/18/2017 8:46 AM EDT
This movie is not easily digestible. It demands your attention, especially during multiple viewings. It was an instant cult classic upon its release 16 years ago and it remains so to this day. And now, it finally gets the release it deserves and, of course, it comes from Arrow!The film is described by its director as "The Cat... Read More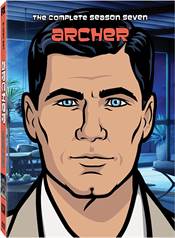 The Complete Seventh Season

(Sean Ferguson) 4/12/2017 3:52 PM EDT
With the eighth season of Archer kicking off a couple of weeks ago on FX, 20th Century Fox has released the seventh season of the show on DVD.If you haven't caught up on Archer Season 7 as of yet, there are a few new things this season. Season 7 starts with Archer and gang moving to L.A and opening a Private Investigators office. Of c... Read More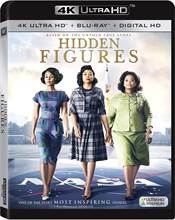 Hidden Figures

(Jennifer Broderick) 4/12/2017 8:45 AM EDT
In a world in which being both black and a female were disadvantages, to say the least, Twentieth Century Fox shows audiences that if you have the guts to do it, nothing - including color or gender - can stop you. Based upon Margot Lee Shetterly's non-fiction novel, Hidden Figures: The Story of the African-American Women Who Hel... Read More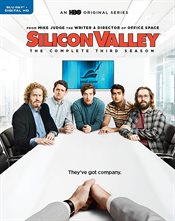 Silicon Valley: The Complete Third Season

(Allison Hazlett-Rose) 4/11/2017 10:20 AM EDT
Take a bunch of "tech nerds", stir in some humor and drama, mix in some great acting, directing and casting and you end up with HBO's Silicon Valley. Heading into its Fourth Season on April 23, 2017, the award-winning show has a lot more to offer its audience in the way of plot twists and fun. Before the new season starts... Read More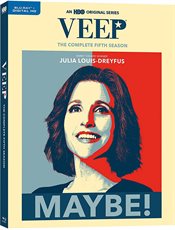 Veep: The Complete Fifth Season

(Allison Hazlett-Rose) 4/11/2017 8:44 AM EDT
Politics is serious business. So many movies and television shows detail the cutthroat world of Washington D.C., while others try to take a more lighthearted view of the realm. HBO's VEEP is the latter, poking fun at those in power and how they wheel and deal with our laws and regulations. The critically acclaimed and award-wi... Read More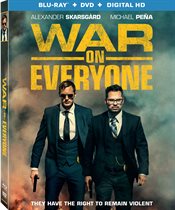 War on Everyone

(Allison Hazlett-Rose) 4/10/2017 4:50 PM EDT
War on Everyone can best be summed up by the title of the featured extra… "Everyone sounds off: The Quirky Cast of War on Everyone". Quirky, defined as different from the ordinary in a way that causes curiosity or suspicion, is synonymous with bizarre, crazy, curious, etc. All of which are apt descr... Read More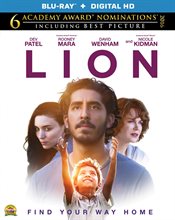 Lion

(Allison Hazlett-Rose) 4/10/2017 10:45 AM EDT
Any parent's nightmare is to lose their child and not know what happened to them. The uncertainty of their child's fate haunts them until their last breath. For Kamla (Priyanka Bose; Sold), this nightmare becomes a reality in the movie Lion. Based on a true story, Lion details the twenty-five yea... Read More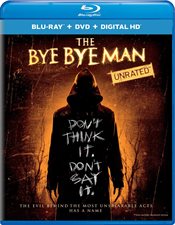 The Bye Bye Man

(Allison Hazlett-Rose) 4/10/2017 8:52 AM EDT
Back in the 1980's, horror films were all about blood and gore and people chasing teenagers and popping out from every corner. Nowadays, they have evolved into more of psychological thrillers with characters and story lines playing with our minds. There are also more horror movies centering around "urban legends" tha... Read More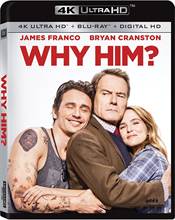 Why Him?

(Jennifer Broderick) 4/4/2017 11:11 AM EDT
For a hilarious, if not a bit raunchy, comedy about a father having to cut the umbilical cord with his grown-up daughter, Why Him? fits the bill perfectly. Delightfully comedic, Why Him? is almost the perfect third date movie. The cast blends together well in an effort to bring a prior generation into the new te... Read More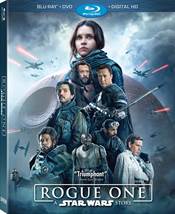 Rogue One: A Star Wars Story

(Eric English) 4/3/2017 1:01 PM EDT
"Incredible"..."Triumphant"..."Out Of This World".... A long time ago in a Galaxy far, far away, as movie goers lined up to witness the spectacle of "some new sci-fi flick", these exclamations could be overheard as those now initiated emerged wide-eyed from the theater.A relatively unknown director in an unch... Read More