Movie Reviews, Digital HD Reviews, and Television Reviews
Here at FlickDirect, our goal is to provide up-to-date reviews on theatrical, home entertainment, and television series. Check out the critical reviews off upcoming films or programming, and even our take on the classsics from our critics Tomatometer-Approved Critic, Allison Rose.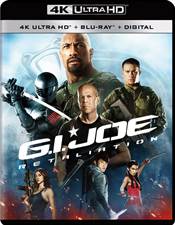 G.I. Joe: The Retaliation

(Allison Rose) 8/2/2021 10:29 AM EST
As Snake Eyes: G.I. Joe Origins makes its way to theaters this month, Paramount Pictures has decided to release remastered 4K Blu-rays of G.I. Joe: The Rise of Cobra and G.I. Joe: Retaliation. Originally released in theaters in 2009 and 2013 respectively, the films were critically panned but made a profit at box offices worldwide. While... Read More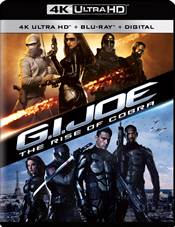 G.I. Joe: The Rise of Cobra

(Allison Rose) 7/28/2021 4:09 PM EST
The year was 1923. The place was Providence, Rhode Island. The event was the creation of Hassenfeld Brothers, a textile company created by three brothers, Henry, Hillel, and Herman. In 1942 the company had transitioned to making toys and in 1964 they created an "action figure" called G.I. Joe. Originally, G.I. Joe ... Read More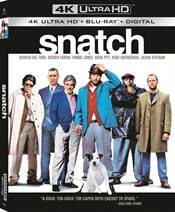 Snatch

(Allison Rose) 7/21/2021 9:40 AM EST
The year was 1998. Writer/director Guy Ritchie (Sherlock Holmes) released his first feature film - Lock, Stock, and Two Smoking Barrels - about a group of friends who pool their money to play in a high stake's poker game. Two years later, his sophomore movie, Snatch, received a lukewarm to favorable reception from critics but garnered p... Read More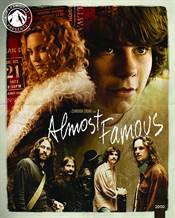 Almost Famous Steelbook

(Allison Rose) 7/14/2021 9:30 AM EST
Writer, producer, director, journalist, and actor Cameron Crowe was born in 1957 in Palm Springs, California. He skipped kindergarten as well as two grades in elementary school setting in motion a life full of overachievement. By the time Crowe graduated high school, at the age of fifteen, he had already been writing articles for local ... Read More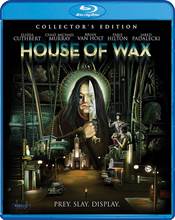 Shout! Factory's House Of Wax [Collector's Edition]

(Allison Rose) 7/13/2021 9:16 AM EST
In 2005, a remake of 1953's House of Wax (which was a remake of the 1933 film, Mystery of the Wax Museum) premiered at the Tribeca Film Festival. A week later it was released in theaters and, eventually, grossed $70 million worldwide on a $40 million budget. It garnered a lot of attention, mainly from director Jaume Collet-Serra'... Read More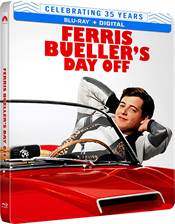 Ferris Bueller's Day Off (35th Anniversary) Steelbook

(Allison Rose) 7/12/2021 11:27 AM EST
If you were a teenager in the 1980s, Filmmaker John Hughes gave your generation a voice. From Weird Science and Pretty in Pink to Sixteen Candles and The Breakfast Club, he combined the angst of young love with the insanity of the high school food chain to capture a snapshot of Generation X during their formidable years. In 1986, Paramo... Read More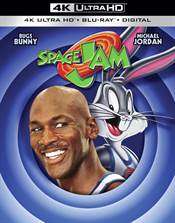 Space Jam

(Allison Rose) 7/8/2021 11:14 AM EST
In 1988, Robert Zemeckis (Back to the Future) directed a movie that changed the world of animation called Who Framed Roger Rabbit? Combining live-action footage with animation was a new concept that stunned and enthralled audiences and critics alike. Four years later another genre-mixing movie, Cool World, brought a darker and more matu... Read More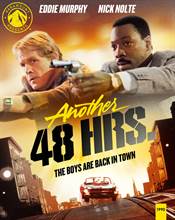 Another 48 Hrs.

(Allison Rose) 7/7/2021 6:49 PM EST
In 1982 director Walter Hill (Brewster's Millions) brought together Eddie Murphy (Coming to America) and Nick Nolte (The Prince of Tides) in 48Hrs., a film that has since become attributed with the beginnings of the buddy cop movie genre. Several series, including Beverly Hills Cop and Lethal Weapon, followed this new trend, mostly with great... Read More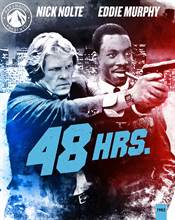 48 Hrs.

(Allison Skornick-Rose) 7/6/2021 8:59 AM EST
Before there was Axel Foley (Eddie Murphy; Coming to America) and Det. Billy Rosewood (Judge Reinhold; Fast Times at Ridgemont High), Martin Riggs (Mel Gibson; Braveheart) and Richard Murtaugh (Danny Glover; 2012) or Mike Lowry (Will Smith; Independence Day) and Marcus Burnett (Martin Lawrence; Big Mama's House), there was Jack Cates (Nick Nolte; T... Read More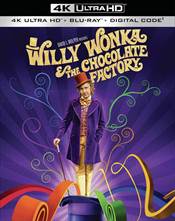 Willy Wonka & the Chocolate Factory

(Allison Skornick-Rose) 6/29/2021 2:48 PM EST
It is rather amazing that British author Roald Dahl (James and the Giant Peach) wrote children's novels for a living because his works were usually dark and often rather morbid. Adults were generally the villains in his stories and the undertones in his writing lent themselves to a lack of sentimentality. In 1964 Dahl wrote a childr... Read More