May 06, 2008 10:40 AM EST
What Makes A Great Summer Movie?
When it comes to films, Nathan Rose and Marco Chacon of FlickDirect are certainly not short on opinions or knowledge. Recently, the guys were asked by Ellen Wernecke at PiQ Magazine what their favorite summer movies are, as well as how they would define a great summer movie.

Nathan says, "To me summer, and the summer movie, is all about going back to my childhood. Summer means BIG event or action films to me . There is rarely a summer that goes by that I don't think of a film that I have anticipated for an entire year or more. My mind wanders and I become engrossed in a film ,no "thinking" necessary; but must also have a plot , not just the casual BAM with an explosion." He went on to say that some of his favorite summer films are " Die Hard " , " Total Recall " , " Jurassic Park " , " True Lies " , " Independence Day " , " The Mummy ", the Pirates of The Caribbean films (take your pick for each summer), " Batman Begins " , and last summer's " Live Free and Die Hard " . Nathan says that these films let him become immersed in the film very easily and still had some semblance of a plot that would not insult the audience's intelligence "(with probably the exception of "Independence Day" )", he notes.

"This summer is no exception to that rule with such sequels coming out like "Indiana Jones and The Kingdom of the Crystal Skull " , " Batman: The Dark Knight " , " The Mummy 3 " , and " Wanted, X-Files 2 " . All of these, if history repeats itself, will follow in the footsteps of past summers and deliver what the audience craves -- a fun experience where you can check everything at the door for 2 hours", says Nathan.

Marco had more of an in depth answer to this question.

"So let's talk about summer movies--particularly the "summer blockbuster." The key identifying feature of summer movies is, obviously, that they come out in the summer: when school-aged kids can presumably go to matinée showings increasing the number of tickets sold monumentally."

"Now, if we look at the "big" summer movies for 07 (high-budget, large advertising campaign), we can see that the target market we can see that the movies tend to have action (Transformers, Die Hard 4), comedy (I Now Pronounce You Chuck and Larry, Evan Almighty), some kids stuff (Nancy Drew, Surf's Up), and a very few R-rated films (Hostel. Notably Halloween and 28 Weeks came out just after the North American summer dates)."

"I think the flip-side is that films that try to appeal to either more mature audiences (serious dramas, the so-called "chick-flick," and even more art-house or less traditional movies) are less likely to try for a summer release for fear of being bulldozed by the bigger movies."

"If we assume that what our target demographic wants is essentially soft-serve-cinema--the film equivalent of candy--then we can make the leap of logic that the movies are not going to be especially smart."

"I think that gives us a pretty good description of what a "summer movie"--high budget, backed with an ad blitz, and targeted at young teens to young adults. These movies tend to be fast, loud, flashy, and dumb. So if that's what one is makes a good one? Well, if you're gonna be dumb, it helps to be stylish: I think the best summer movies manage to surprise us somehow.
They manage to work within their constraints to still deliver something that's appealing beyond bigger, louder, and more expensive."

"So I'll pick the father of all blockbusters: Jaws. While there may have been earlier movies to be regarded "blockbusters" (Billy Jack) the public reaction to Jaws really created the modern phenomena as we've come to understand it. It had everything we could ask for: eye-candy, thrills,
shocks--and yet it also had craftsmanship (some of it accidental due to the malfunctioning shark) from a director we'd become to regard as a master."

"If a movie that's pretty much committed to being a summer beach scene with danger under the sun drenched surface can scare us *so much* that people literally became afraid to go into the water I think that we can demand that the bar for these movies can be set high enough to really touch us--to reach us on a fundamental level--no matter what the demographic or what the
expectations."

"In that sense all those movies--summer, winter, or fall share the same thing that makes *any* movie good after all."

While Nathan and Marco have somewhat different views of what makes a great summer film, both agree on one thing. There is something special and exciting about waiting for the next "summer blockbuster" to be released, and that most meet the expectations of the viewer who has been waiting anxiously for months to see the film. The films aren't too heavy or dramatic, yet aren't mindless either; they are entertaining and a great way to escape the outside world during those lazy days of summer.
comments powered by

Disqus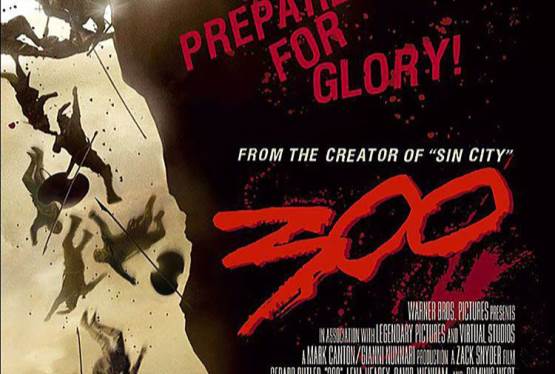 300
WAS: $14.99
NOW: $7.99