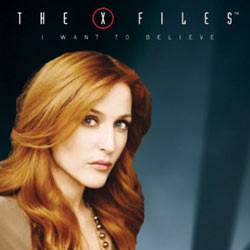 Gillian Anderson, star of the television series, X-Files, and the upcoming film "The X Files - I Want to Believe", is holding a charity auction on eBay. The auction is to benefit Neurofibromatosis, Inc. NF, Inc. is a national, tax-exempt, charitable organization whose mission is to create a network of support for those affected by NF, through education, advocacy, and coalitions, and by supporting research for treatments and a cure.

Winners of the auction will win a pair of tickets to the L.A. premiere to the film on July 23. They will also attend a meet and greet with Gillian Anderson before the premiere.

Interested parties should go to the eBay page at http://search.ebay.com/_W0QQsassZgillian-anderson-for-charity.