Mar 25, 2009 04:03 PM EST
Shawnee Smith Will Return To Saw Franchise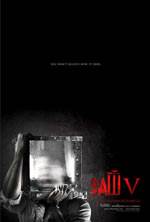 Producer Marc Burg announced, on the "Saw" franchise's official website, that Shawnee Smith will be returning to the cast for "Saw VI".

The film is said to be more violent than the others, and there will also be a few new characters, according to Burg.

The film is scheduled for an October 23rd, 2009 release, with shooting beginning on March 30.
comments powered by

Disqus