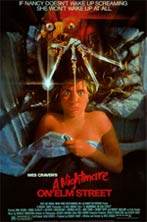 Three more stars have been announced for the upcoming remake of "A Nightmare on Elm Street". The remake will star Kellan Lutz, Thomas Dekker and Rooney Mara.

Lutz,who played Emmet Cullen in "Twilight, is currently in negotiations to play a high school jock; Dekker, from the "Terminator" television show, will play a guy who is trying to get back together with his girlfriend and Mara will play a girl who can't wait to leave her town after she graduates.

The three join Jackie Early Haley, who will be playing Freddy Krueger.