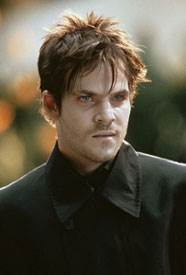 According to "Comics2Film", there is currently a "Blade" prequel in the works. The film will follow the story of villain Deacon Frost, played by Stephen Dorff.
Last year, Dorff commented on the prequel, stating, "Deacon's story. It's a new trilogy the director has created. It will [be] cool".
The film will be directed by Stephen Norrington, who directed the "Blade" trilogy. He says that the film has "evolved into a very interesting story...the linkage to 'Blade' is still big in the equation".
Norrington will also be working on the reinvention of "The Crow" film, after the "Blade" film is finished. He also directed 2003's "The League of Extraordinary Gentlemen".