Apr 17, 2012 09:33 PM EST
"How Is This Allowed On Television": An Interview with Ugly Americans Creators
Ugly Americans is a Comedy Central original cartoon which features a cast of New York City social workers in a world inhabited by wizards, demons, zombies, and even a few ordinary humans. It is adult humor in the mold that we have become familiar with from Comedy Central: pushing boundaries, adult-oriented, and unafraid to offend. Going into its 3rd season FlickDirect had a chance to catch up with series creator and executive producers, Devin Clark and Dan Powell.
FlickDirect: Hi guys, let us start from the top: Why did you settle on the name Ugly Americans -- I usually think of that connoting Americans outside the country.
Devin Clark, Dan Powell: There was an original web-series called 5-on, and it was a man-in-the-street style interview show -- five, like Channel Five News. That would not really fit for a regular kind of sit-com animated show. We had a couple of different tiles, and that is the one that wound up sticking. It does mean the way foreigners precision American cultures, and the show is about other cultures being integrated into American culture. Then there is the double entendre of the characters being monsters, after all -- Ugly Americans just kind of stuck.
FlickDirect: One of the things I like to ask people doing edgy network TV about is, if there is anything they weren't able to do, or if there was anywhere that was too far for them to go and whether they got push-back from the network. Then I saw the Season 2 Premier Episode, and it had a demon attacking wizards with a, fully erect, barbed, well, anyway: I decided I might not want to hear the answer; but I am going to ask anyway: has any episode gone too far?
Devin Clark, Dan Powell:: [laughs] I would say the closest was the Episode, The Man Birds. There is this creature called The Man Bird that is half, gross-fat human, half chicken. They walk around saying really foul things. Then, in the writer's room, the question came up: what if these things were put into cock-fights. So, of course, after the double intender -- well, the network would not allow it. So we invented an appendage where genitals usually are but looked totally different; and they slap each other with those -- we had a long conversation with standards and practices about how we could do that. What they would look like, how we would establish that these are absolutely not genitals and so on. But if you tuned in after the first three minutes, you would be going, "HOW IS THIS ALLOWED ON TELEVISION." That is the furthest we have gone; I cannot see us going further.
We don't just do things trying to offend though. At the end of the day, it is about making people laugh. We are not just trying to push the envelope -- South Park has that covered. We are trying to use our unique universe and turn some of these ideas on their heads. It is about telling the story; and if things in the story are out there, the network has always been really good with us.
FlickDirect: Talk to me about the style of animation. It is very stylized, and it looks like some of the classic comics.
Devin Clark, Dan Powell: That was our intent from the get-go -- especially the EC comics that did a lot of horror and war faction -- the studio head who is responsible for the design and animation process; and he was totally on board. He liked doing a show that looked hand-drawn and evocative of comic books. The EC horror comic look is intentional. The initial motivation for the web show, and later the TV show, was to draw as many weird far-out looking creatures as possible.
FlickDirect: Is there any consistency though? You have mentioned the world you built a few times. Do you have any rules for it?
Devin Clark, Dan Powell: Not as much as a dramatic show would. We have adopted the basic ideas, but our zombies run the gamut from moaning drooling brain eaters to a fully verbal character. We are not going by the book; but more poking fun at these creatures because these are all so mainstream now because of Twilight, and the like; and that just adds fuel to the fire.
FlickDirect: I saw you have got Jeanne Garolofo on. Can you tell me how you get talent -- do you ask? Do they come by and say, "Love the show, can I do something?"
Devin Clark, Dan Powell: We pitch them. We have a script and a part that is right; and then Comedy Central's Talent Department, which is excellent, reaches out to their people. With someone like Jeanne who has such a comic voice, we will take another pass at the script to make sure it is right for them; or just with someone like Jeanne, just add more parts! We had Jon Benjamin who you may know as the voice of Archer and Bob from Bob's Burgers. He is a great voice actor and also a great improviser as a lot of his earlier movies like Dr. Katz were just pure improvisation -- stuff he adlibbed in the booth. The actor who plays our lead, Matt Olberg, is also a trained improviser, and that was one of the cases where we got Matt and Jon in the booth at the same time; so they could do things together. Therefore, a lot of stuff that was ad-libbed in the booth was in the show.
Kurt Metzger who voices Randal is basically Randal. The character was re-designed to match his character; and sometimes in the script, we will just write Kurt adlibs, and he will just go off on a rant, and we will use the funniest stuff.
FlickDirect: You have a character Frank Grimes. I was like -- I know that name! He is the guy who died on that episode of The Simpsons [ Homer's Enemy ]
Devin Clark, Dan Powell: It is a little bit of an homage. Our original show runner who came up with the character was a Simpson's writer, and that was his favorite episode.
FlickDirect: You are going on to what season - is it Season 3?
Devon Stern, Dan Powell: It is the second half of Season 2. It feels like a new season because it is a new year and everything, except from a technical stand point, is our second season because of the way cable works that is how it is. We have done this for four half seasons.
FlickDirect: That is great. I really like the show, and I am going to set my DVR to it. For people who want to catch up, how can they get it?
Devin Clark, Dan Powell: They can buy the Season 1 disk on Amazon. It is also available on Netflix and through iTunes -- which, if you use, is good for our ratings. Also, don't forget, the next show is a take on the Batman character, and not just Chris Nolan's -- but the whole history and different visions. It is on Comedy Central, 10:30 Eastern (9:30 Central). There is a lot of stuff in there for attentive comic's fans and everyone else.
comments powered by

Disqus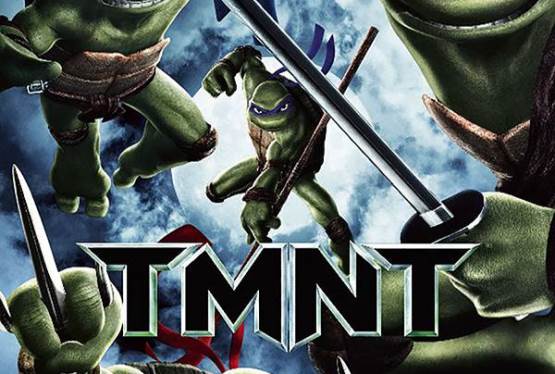 TMNT
WAS: $12.99
NOW: $4.99