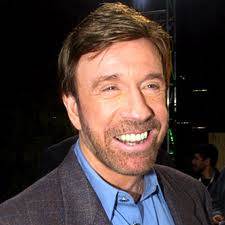 Don't expect to see Chuck Norris in the next "Expendables" film. The actor told Access Hollywood that this would be his last.

Norris said, "Nope. Just number 2. This is it for me. Oh, yeah. This is very special. Just to be able to do the film with guys I've known for many, many years. To get a chance to get in and fight with them, it was a lot of fun. Plus getting a chance to meet Terry Crews, who I hadn't met before. And Jason Statham, whom I hadn't met before. It was fun just to do that."

Other names being thrown around for possible roles in the next film were Nicholas Cage, Harrison ford and Clint Eastwood.