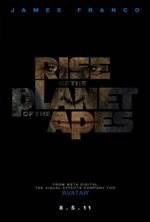 Rupert Wyatt, director of "Rise Of The Planet Of The Apes", is reportedly bowing out of directing the sequel.

While 20th Century Fox has declined to comment, it is said that the director won't return due to the time constraints of the May 23, 2014 release date. The first film was a such a success that not having Wyatt back as the director could be a big blow to the franchise. However, the studio may not have a hard time finding a high profile replacement since the film grossed $483 million worldwide.

Wyatt is also slated to direct "Agent 13", starring Charlize Theron and had his sights set on "Londongrad", a film about KGB Spy Alexander Litvinenko, who was poisoned with polonium-210 back in 2006. He had to originally drop out of the film due to scheduling conflicts with the "Apes" sequel.