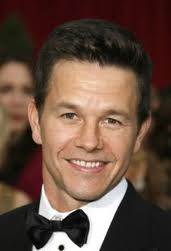 In somewhat shocking news, Michael Bay has announced that Mark Wahlberg will be starring in the upcoming "Transformers 4" film.

"Mark is awesome. We had a blast working on Pain And Gain and I'm so fired up to be back working with him. An actor of his caliber is the perfect guy to re-invigorate the franchise and carry on the Transformers' legacy," said Bay via his website. The film will be produced by Don Murphy, Tom DeSanto, Lorenzo di Bonaventura and Ian Bryce and executive produced by Bay, Steven Spielberg, Brian Goldner and Mark Vahradian.

"Transformers 4" is slated for a June 27, 2014 release.