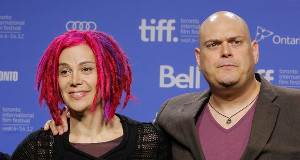 The Wachowski's have announced that they will be filming their upcoming sci-fi film "Jupiter Ascending" in London next year.

The film, which will star Channing Tatum, was originally scheduled to filmed in Sydney, Australia, but the combination of the high value of the Australian dollar and the government not giving any sort of financial aid, has caused the switch.

"Jupiter Ascending" is slated for a 2014 release. Countdown to the release of Jupiter Ascending, with the iPhone Movie Countdown Clock App

.