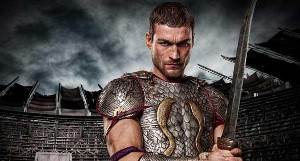 "Spartacus", the Starz drama which will soon be ending its run, will see a spinoff.

Nothing is definite yet, but there are talks that the spinoff could be centered around Gaius Julius Caesar. The character will be introduced to the show in the third and final season, and will be played by Australian actor Todd Lasance. The season, titled " Spartacus: War Of The Damned", could be a great jumping off point for a spinoff based on the character who, at this point in time on the show, is a young Caesar about to begin his career of ruling Rome.

The show has already had a spinoff called "Spartacus: Gods Of The Arena", which was a prequel of sorts.

The final season of "Spartacus" begins on January 25.