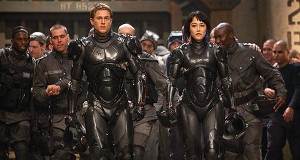 "Pacific Rim" the sci-fi film which is set to be released on July 13, 2013, already has a sequel in the works.

The first film will follow the story of a force of giant robots, and their human pilots, who are fighting to save all of humanity from giant monsters invading the planet.

The script for the original film has been written by Travis Beacham and will be directed by Guillermo del Toro. While del Toro will be supervising the writing of the sequel script, it hasn't been confirmed whether or not he will direct.