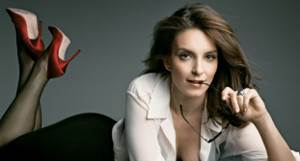 "30 Rock" star, Tina Fey, is in final negotiations to star in the upcoming "Muppets" sequel for Disney pictures.

The cast already includes Ricky Gervais and Ty Burrell. The film is said to be a caper set in Europe.

Tina Fey will play the part of a Russian gulag prison guard.

Filming begins in London this month.