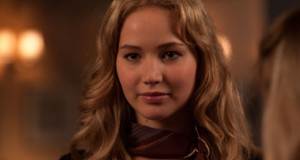 Oscar winner Jennifer Lawrence, who will be starring in the upcoming film " X-Men: Days Of Future Past", said that she will be wearing a bodysuit in the film, and ditching the body paint.

"I'm so excited because I'm going to wear a body suit. It will be from neck down so it will cut out time and the blisters." Lawrence said that they had to call the doctor for her to treat skin irritation caused by the makeup.

Lawrence also said that they will begin filming in May. "I haven't read the script yet. I haven't had 30 minutes. They literally gave me the script and I was like, 'I can't read this until Monday.'"

Bryan Singer's "X-Men: Days Of Future Past" will also star James McAvoy, Michael Fassbender and Peter Dinklage.