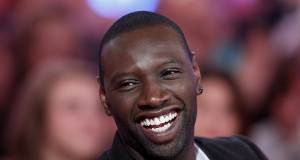 UPDATED: It has been confirmed that Halle Berry will reprise her role as Storm in the film.

Bryan Singer announced over the weekend that Omar Sy has joined the cast of "X-Men: Days Of Future Past".

The director made the announcement via twitter, saying that Sy, from the French film "The Intouchables", would be joining cast members Anna Paquin, Ellen Page, Shawn Ashmore, Peter Dinklage, Ian McKellen, Patrick Stewart and Hugh Jackman. There's no word yet on whether or not Halle Berry will be joining the cast.

"X-Men: Days Of Future Past" is slated for a July 18, 2014 release.