May 08, 2013 03:43 PM EST
Hangover Part III Release Date Moved Up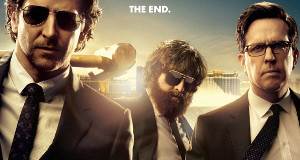 "The Hangover Part III" release date has been moved up to Thursday, May 23 by Warner Bros. in order to beat the Memorial Day rush. The film will now be released one day before Universal's "Fast and Furious 6".

Both franchises had success with releasing films around the holiday in the past. On Memorial Day weekend 2011, "The Hangover Part II" was released and "Fast Five" was released in April of 2011. Both want to capitalize on the four day weekend to drum up box office earnings.

Also being released Memorial day Weekend will be "Epic", from Fox.