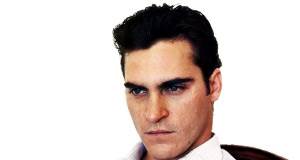 Unconfirmed rumors suggest that Joaquin Phoenix is being considered by Warner Bros for the upcoming Batman / Superman movie, with some speculating he is wanted for the super villain role of Lex Luthor.

The role of Luthor has for so long been rumored to be going to Breaking Bad actor Bryan Cranston but it seems Phoenix now heads that list.

Zack Snyder's movie, which will star Henry Cavill as Superman and Ben Affleck as Batman, has only just confirmed Gal Gadot as Wonder Woman.
Other news connected to the film is that Argo writer Chris Terrio has been hired by Warner Bros to do the latest draft of the movie, which is due out in the summer of 2015.