Dec 19, 2013 05:04 PM EST
Paul Rudd to Play Ant Man in Upcoming Marvel Film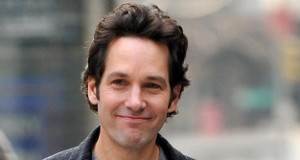 Anchorman 2 actor Paul Rudd has been confirmed to be playing Hank Pym, a.k.a. Ant Man, in Marvel's 2015 movie of the same name.

In recent months, both Rudd and Joseph Gordon-Levitt where thought to be the front runners for the coveted role; but with Joseph Gordon-Levitt signing on for the WB's Sandman movie, it has left the road clear for Rudd.

Ant Man will be directed by Edgar Wright working from a script he co-wrote with Joe Cornish. Kevin Feige will produce for Marvel.
Ant Man will be released on July 31, 2015.


Filed Under: paul rudd, marvel, ant man, ant-man (2015)