Nov 06, 2014 02:25 PM EST
Three-Day Harry Potter Event to Feature Film Talent Q&A Sessions, a Wand Combat Masterclass, the Sorting Hat Experience and More
Orlando, Fla. (November 6, 2014) - Harry Potter film talent Robbie Coltrane, Michael Gambon, James Phelps, Oliver Phelps and Evanna Lynch are slated to appear at the second annual "A Celebration of Harry Potter" - a special event hosted by Universal Orlando Resort and Warner Bros. Entertainment. The event allows fans to celebrate all of Harry's adventures, from the beloved books to the feature films. Creative talent also set to appear includes Paul Harris, the world's only Wand Combat choreographer, Kazu Kibuishi, illustrator of Scholastic's re-imagined Harry Potter book covers, and Eduardo Lima and Miraphora Mina of MinaLima, who established the visual graphic style of the Harry Potter films.

"A Celebration of Harry Potter" will take place from January 30 - February 1, 2015 at Universal Orlando. Fans will enjoy three days of incredible experiences, including Q&A and autograph sessions with Harry Potter film talent, special discussions and demonstrations with creative talent, and access to the "A Celebration of Harry Potter" Expo - where fans can enjoy the Sorting Hat experience, pose for a photo in a recreation of the iconic Great Hall set and celebrate their Hogwarts house pride in an interactive Pottermore exhibit.

Guests can also experience Harry Potter's world for themselves by visiting The Wizarding World of Harry Potter - Hogsmeade at Universal's Islands of Adventure and the all-new The Wizarding World of Harry Potter - Diagon Alley at Universal Studios Florida. Vacation Package guests and those with a park-to-park ticket will also be able to board the iconic Hogwarts Express and enjoy a unique journey as they travel between King's Cross Station and Hogsmeade Station.

Access to "A Celebration of Harry Potter" is included with regular theme park admission or with an annual pass, with admission to certain activities being granted on a first-come, first-served basis. While most of the activities for "A Celebration of Harry Potter" will be open to all Universal Orlando park guests, guests who purchase the exclusive event vacation package will enjoy certain special benefits and reserved sections for the discussions and demonstrations.

Event details are below:

"A CELEBRATION OF HARRY POTTER" DISCUSSIONS AND DEMONSTRATIONS
Discussions and Q&A sessions will be available featuring Harry Potter film talent and crew, with special demonstrations and discussions for kids. Admission into discussions and demonstrations will be granted on a first-come, first-served basis. Specific times will be released at a later date.
Behind the Scenes: Harry Potter Film Talent Discussion
Enjoy a fascinating and interactive Q&A session featuring some of your favorite actors from the Harry Potter films. Discover what it was like to work on the most successful film franchise in history.

Duelling Demonstration & Wand Combat Masterclass with Paul Harris
Pick up your wand and take part in a live duelling masterclass, hosted by Warner Bros. Studio Tour London, featuring the world's only Wand Combat choreographer, Paul Harris. Paul choreographed the epic battle scenes in Harry Potter and the Order of the Phoenix and will be on hand to teach you the technique behind wielding a wand.

Creating The Wizarding World of Harry Potter
Alan Gilmore, Art Director for the Harry Potter films, will explain how he and his team brought the world of Harry Potter to life from the fiction to the films, and eventually in the two lands of The Wizarding World of Harry Potter at Universal Orlando Resort. In addition, hear firsthand from Universal Orlando's Entertainment team how live shows in both Hogsmeade and Diagon Alley were created, as well as some of the hidden "secrets" and innovative interactive elements contained within The Wizarding World of Harry Potter.
Graphic Design for the Harry Potter Films with MinaLima
Miraphora Mina and Eduardo Lima, from the graphic design studio MinaLima, will share insights into their role as Graphic Prop Designers for more than a decade on the Harry Potter movies. They will discuss and show some of the iconic props they created for the Harry Potter films, including the Marauder's Map, the Daily Prophet and The Quibbler, amongst others. Still immersed in all things Harry Potter, they will also talk about their recent involvement in The Wizarding World of Harry Potter - Diagon Alley.

Illustration of Harry Potter with Kazu Kibuishi
Award-winning illustrator Kazu Kibuishi, who reimagined the Harry Potter book covers for Scholastic, will be drawing some of your favorite Harry Potter characters live on-stage in this interactive panel for all ages.
This year's "A Celebration of Harry Potter" will also include kids' discussions and interactive experiences such as a special duelling demonstration and wand combat masterclass with Paul Harris, an interactive 'Dance Like a Beauxbatons and Battle Like a Durmstrang' experience, as well as Harry Potter film trivia.

"A CELEBRATION OF HARRY POTTER" EXPO
The Expo will be held inside a Universal Orlando soundstage and will be open to guests throughout the weekend. The expo will include the following booths and exhibits that will give guests deeper insight into the global phenomenon that is Harry Potter:

Harry Potter: The Exhibition
Sorting Hat Experience
Do you think you are a Gryffindor, or a Slytherin? A Hufflepuff? Perhaps a Ravenclaw? At the beginning of each school year the Sorting Hat sorts new Hogwarts students into the appropriate house, and you'll have the opportunity to get sorted in a Hogwarts-inspired setting…sponsored by Harry Potter™: The Exhibition.

Warner Bros. Studio Tour London
The production home of the Harry Potter film series, Warner Bros. Studio Tour London gives visitors the chance to step on to the actual sets used during filming. 'A Celebration of Harry Potter' visitors will get a chance to pose for a photo in a recreation of the iconic Great Hall.

MinaLima
Graphic designers Miraphora Mina and Eduardo Lima created countless pieces of unforgettable artwork, some of which will be on display including iconic pieces such as the Marauder's Map, Daily Prophet and Hogwarts school books. Exclusive to the Celebration, they will be launching their brand new range of Harry Potter stationery, featuring original film graphic artwork. Limited edition prints based on the original prop designs will also be displayed.

Pottermore from J.K. Rowling
Show your Hogwarts house colors and celebrate your pride with Pottermore from J.K. Rowling. For the millions of fans who have participated in the exclusive Sorting Hat quiz devised by J.K. Rowling herself, here's an amazing chance to take part in Pottermore's Proudest House Contest. Also, relive the excitement of a year in Pottermore.com and get an exclusive chance to have your say on what is to come.

Scholastic
Celebrate Harry Potter and share your message about what Harry Potter means to you. Meet award-winning illustrator Kazu Kibuishi, who re-imagined the Harry Potter book covers and will be signing posters on Saturday, January 30, and enter for a chance to win a box set of all seven Harry Potter books.

Warner Bros. Entertainment
Do you have what it takes to defend yourself against a Dementor or soar above Hogwarts castle on Buckbeak? Step into some of your favorite scenes with this magical photo experience while surrounded by authentic movie props from the Harry Potter films.

To join the conversation, use #HPCelebration. For more information about the event, tickets and available exclusive event vacation packages, visit www.universalorlando.com/celebration.

###

Filed Under: celebration of harry potter, press release, universal studios, harry potter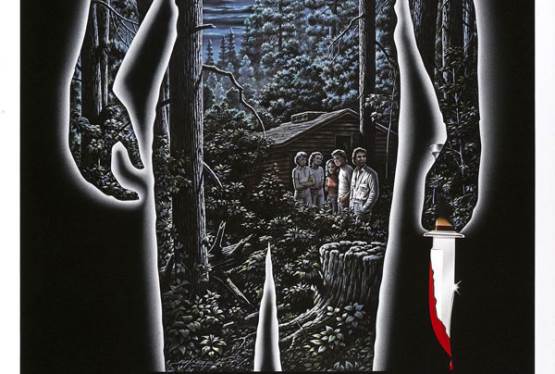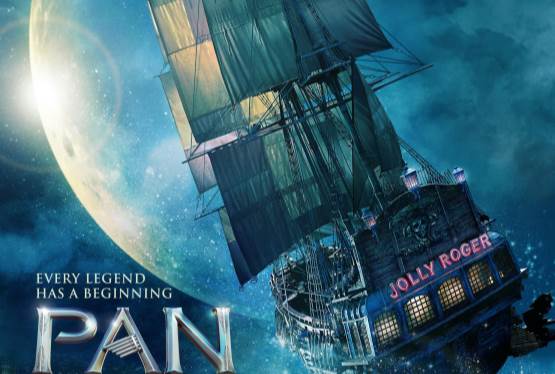 Pan
WAS: $14.99
NOW: $12.99