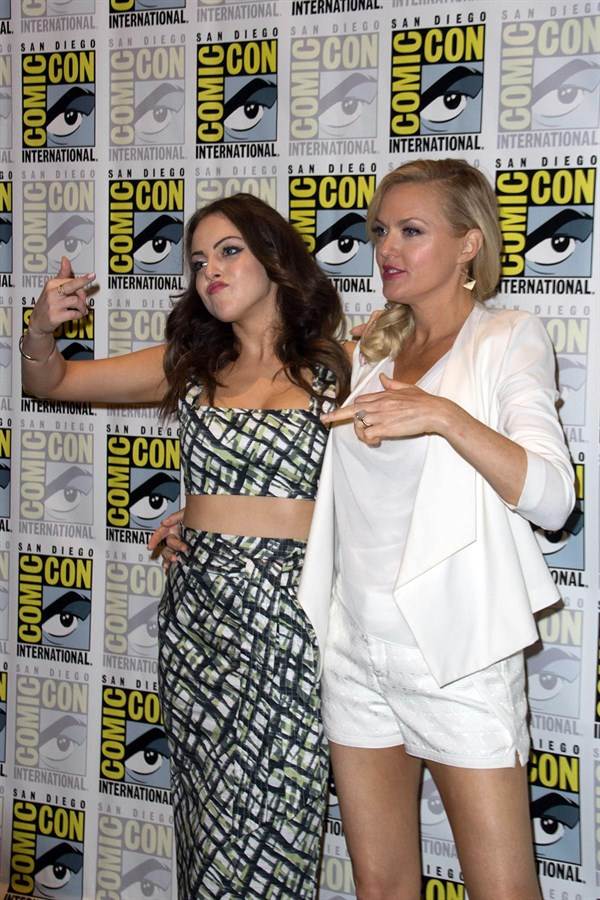 Sex&Drugs&Rock&Roll, Denis Leary's homage to 80's rock and roll bands, debuts on FX Thursday, July 16, 2015, at 10 pm and I, for one, can't wait. With a terrific cast, smart writing, what promises to be great music, and an interesting underlying story, it is sure to be this year's new, break out comedy.
Leary (Rescue Me) plays Johnny Rock, a middle-aged rock and roll failure still living in his short-lived glory days. Multi-talented Elizabeth Gillies (Victorious) is a trust fund baby, Gigi, who wants to be famous and has the talent to pull it off. Backed by a solid cast, including John Corbett (Sex and the City), Elaine Hendrix (The Parent Trap), Robert Kelly (NYC 22) and John Ales (The Nutty Professor), they work their way through the trials and tribulations of writing and recording music while navigating their personal drama and everyday lives.
What is going to make this show work is the script and the cast? Leary is known for sharp and intelligent humor which, from what I have seen and heard so far, is evident from the start. The cast will tell you they are really a family and their enthusiasm for the material is abundant in every interview they do.
Kelly and Ales sat down in front of me for two minutes in the press room at Comic-Con and spoke nonstop about the show and their castmates. Corbett praised Leary and Gillies and waxed nostalgia about the Rock and Roll bands of the past, noting "The Strokes" (a band he listens to) have been successful for 10 years already.
Based on what I have seen and heard, this show is going to be worth watching and I plan on tuning in from the beginning.
Catch Sex&Drugs&Rock&Roll on FX at 10 pm this Thursday, July 16th, 2015.