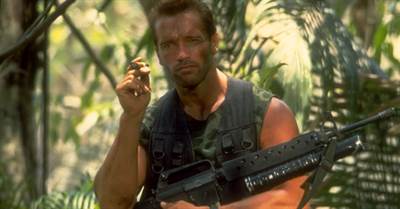 Arnold Schwarzenegger said that he plans on meeting with Shane Black, The Predator screenwriter and director, to discuss his possible return as Major Alan "Dutch" Schaefer for the upcoming film.

"I haven't talked with him (Shane Black) yet but I'm going to meet with him for lunch sometime soon. Just as soon as I'm finished with this and "The Apprentice" and all this stuff. But I will get together with him. If there is any news, we'll of course let you know right away," said Schwarzenegger.

This would mark only the second Predator film that Schwarzenegger starred in - he hasn't been in any since the original.

The Predator is slated for a March 2, 2018 release.