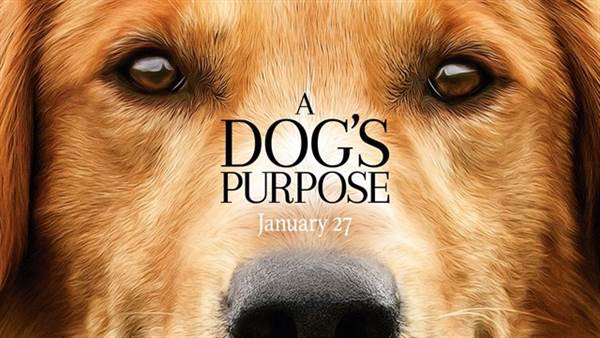 "A Dog's Purpose", the story of a dog who is reincarnated through several lives and eventually returns to its owner, has been in news due to some controversy over animal rights. A video had turned up online showing a dog being afraid to jump into water and had animal rights group up in arms.

Today, the producer of the film, Gavin Polone, took to The Hollywood Reporter to explain his feelings about the incident.

Polone said, "Like you, I'm sure, I was appalled when I saw the video, shot on the set of A Dog's Purpose in Winnipeg in October 2015, of a dog trainer trying to coerce a frightened German Shepard into a pool. Unlike you, the terrible feeling engendered by that video was heightened for me because I am the producer of that film and because much of my identity is fused with the belief that I am a lover and defender of animals and their welfare."

"Love of animals defines my existence, and that love is what drove me to struggle for years to get Bruce Cameron's brilliant and widely cherished novel about the bond between a person and a dog made into a movie. In part, my feelings about animals were formed as a child by films like Sounder and Born Free and TV shows like Lassie. I wanted to promote the feelings I developed for animals by making a meaningful movie about the same. So now, the idea that I'm connected to an accusation of the abuse of a dog is, to understate it, painful", he explained.

He also took responsibility, saying, "I also hold myself accountable because, even though I was not present, I knew and had written about how ineffective AHA has been over the years. Its monitors have been present when bad things have happened to animals on sets, not offering enough protection to stop those events and displaying no real protest after they occurred. Though AHA is the standard guarantor of animal safety on all studio productions and I was not consulted when they nor the dog trainers were hired, I should have fought with the studio to come up with alternatives to serve those functions. I didn't, and there is nothing to mitigate my inaction. I'm deeply sorry about that."

In the article he also explained what he thought could have spooked the dog, saying that they rehearsed the take from the right side, and they filmed the take on the left. He said, "When the dog didn't want to do the scene from the new position, they cut, though not soon enough, and then went back to the original position. The dog was comfortable and went in on his own and they shot the scene. The TMZ video only shows the unfinished take of when the dog was on the right side. What is clear from viewing all the footage was that the dog was NEVER forced into the water."

He also went on to describe his issues with PETA, saying, "I hope you'll think about PETA and its actions in all of this. As I've said, it has called for a boycott of the movie and, unlike any other major animal welfare group, has been fomenting negative publicity around these events with great energy. Not only have they been circulating the TMZ video, which portrays an inaccurate picture of what happened, but they have included a clip from our trailer where you see the dog jumping into a treacherous rushing wall of water. But THAT ISN'T A REAL DOG, it is a computer-generated dog leaping into the water. Isn't that the definition of "fake news"? In another post, they show a German Shepard in a dismal steel cage, which isn't our dog. Again, misleading."

He closed his article, stating, "Wouldn't it be better to fix the problems that led to this unfortunate and anomalous event and ignore the manipulated media and half-truths disseminated by those with either financial or extremist agendas? I swear to you, whether I make another dime on this movie or not has no effect on my life. But if studios stop backing films like A Dog's Purpose because they fear being attacked by groups like PETA, and kids who are now the age I was when I formed my understanding that animals are deserving of love and protection can't see those movies, it will absolutely have a negative effect on animal welfare in the future."