May 24, 2017 06:32 PM EST
Universal Orlando's Race Through New York Starring Jimmy Fallon is a Fully Immersive Experience
After three and a half years of planning Race Through New York Starring Jimmy Fallon finally opened at Universal Studios Orlando last month and I'm happy to say it was worth the wait. I'm not the first person to review this latest attraction but I can certainly add my views after having been introduced to it. Fans of the television show will be glad to know it offers a lot of the features one enjoys so much. From Hashtag the dancing panda to the Ragtime Gals and even a cool "safety rules" rap from Jimmy and his band, the ride encompasses many of the elements we have come to love about The Tonight Show Starring Jimmy Fallon.

From the moment you step into the park, you are acutely aware that this is no ordinary ride with it's "virtual line" technology. "Guests can go right on the app and request a time. There is no waiting in line." stated Universal Creative Director Neil Engel. "We've had the app for four years but hadn't used the technology before this" he explained. "Now guests can plan their day."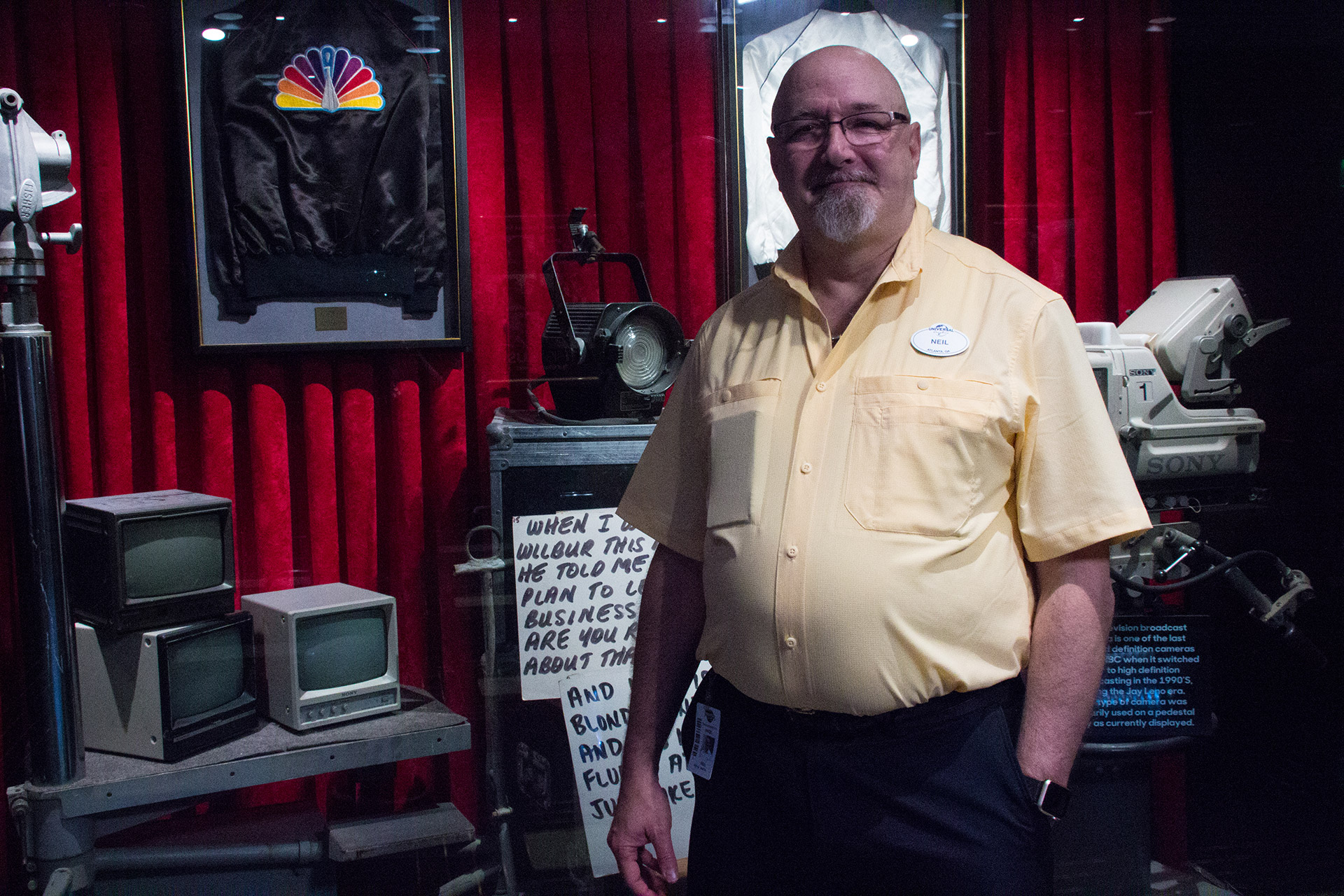 Once inside the ride lobby guests are fully immersed in the world of 30 Rockefeller Center, the home of The Tonight Show. "The Terrazzo in the floor came from the same quarry as the one used for the floor in New York" explained Universal's Jason Surrell. Everything in Memorabilia Hall gives the guests the feeling of already being in New York while giving them a sense of the history of The Tonight Show since it's inception in 1954. There are tributes to all of the six hosts and some great items for people to look at while they wait for the NBC peacocks on the wall to flash their card color. " When the light changes you move upstairs", Surrell said.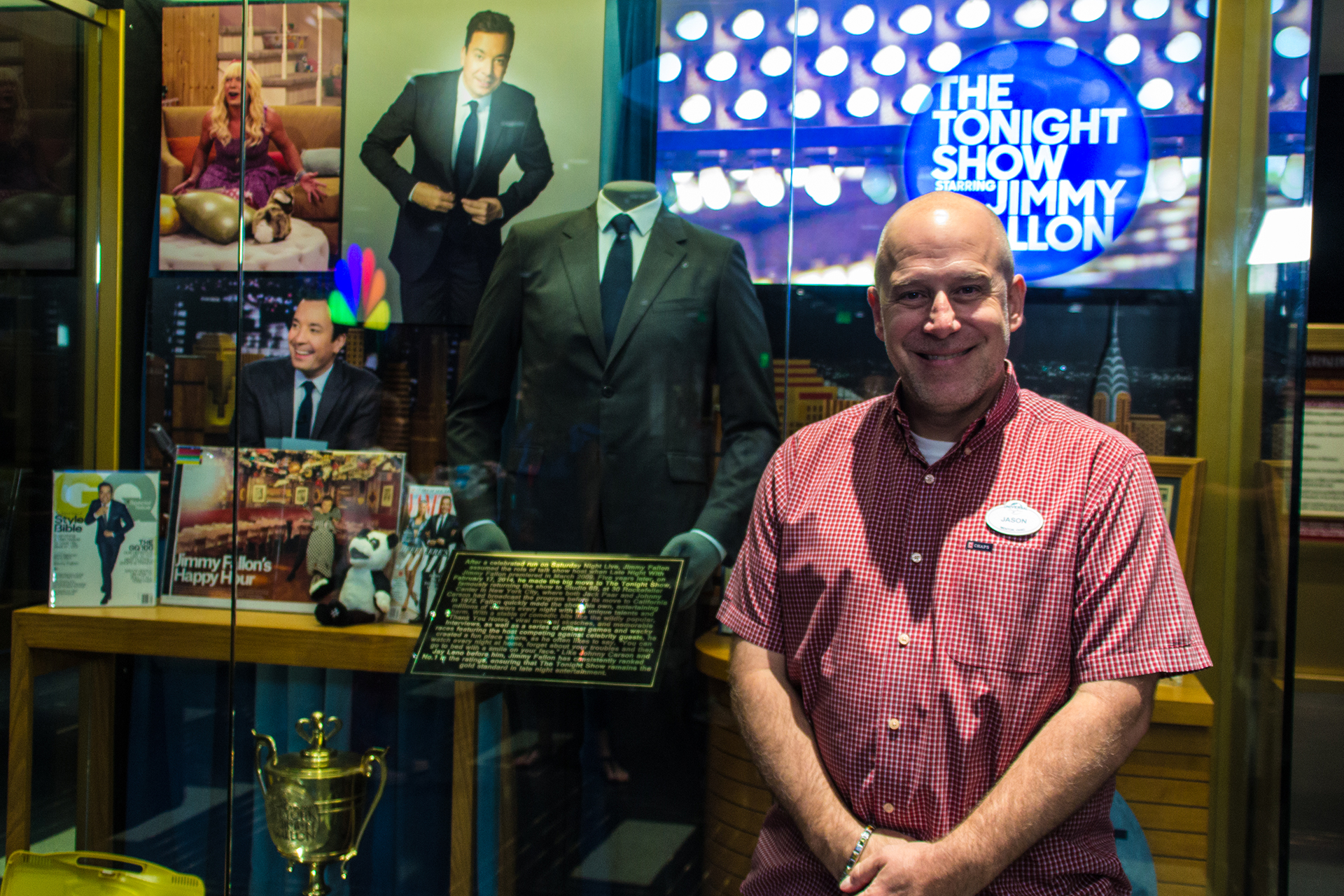 In this next phase, guests are treated to Tonight show staples such as The Ragtime Gals, who are terrific as they serenade audiences with some of today's tops hits and a musical stroll through rap songs, and Hashtag the dancing panda who interacts with everyone who is willing. Engel elaborated," We want people to feel as though this is an adventure, not just a four-minute ride". There are couches to sit and relax while charging a cell phone and interactive games as well.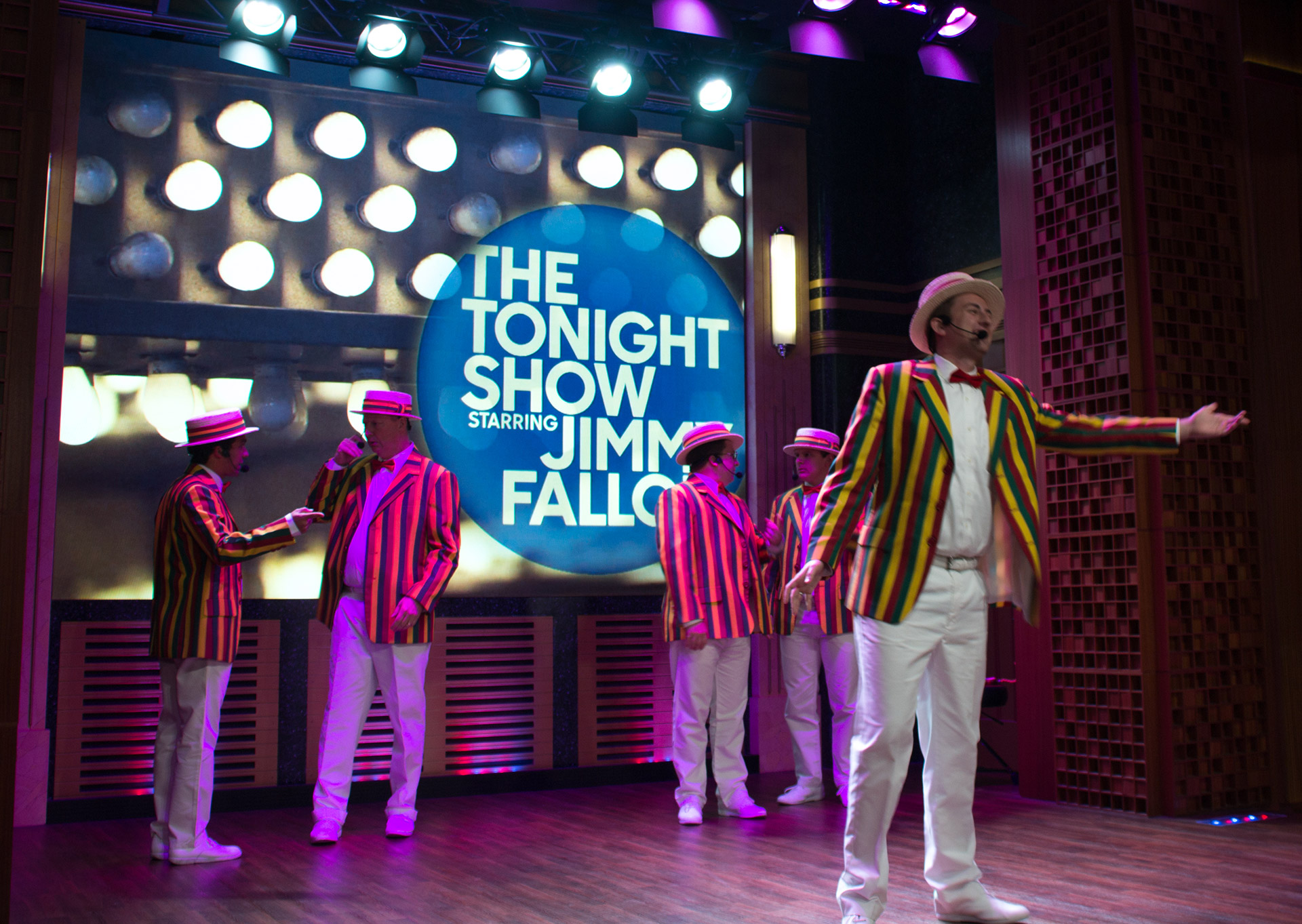 When guests finally move to the actual ride (at their own pace), they are treated to a hilarious yet informative video with Jimmy and some of his more well-known characters plus the aforementioned safety rap. Then and only then may guest enter the ride and buckle of for four minutes of bumps and turns and all the sights, sounds and some of the smells of New York City. " I had a map of the City in my office because we wanted to make the ride as authentic as possible so we had to plan a route in New York that actually existed", explained Surrell. "We tried to hit all the big landmarks including the Statue of Liberty and Times Square", he continued.

With true Fallon humor and inventiveness, Race Through New York literally leaps off the screen at you (it's in 3D) and gets your blood pumping and heart racing (no pun intended). However, before you even get to sit in a seat in the mock Studio 6B you are already conditioned to be ready to ride through New York City with Fallon.

Universal Studios is known for excellence and attention to detail in their attractions and Race Through New York Starring Jimmy Fallon takes it to the next level with at least 20 minutes of fun and frivolity to get them "in the mood".

Universal Studios does it once again and I can't wait for their next ride - The Fast and The Furious - coming next year.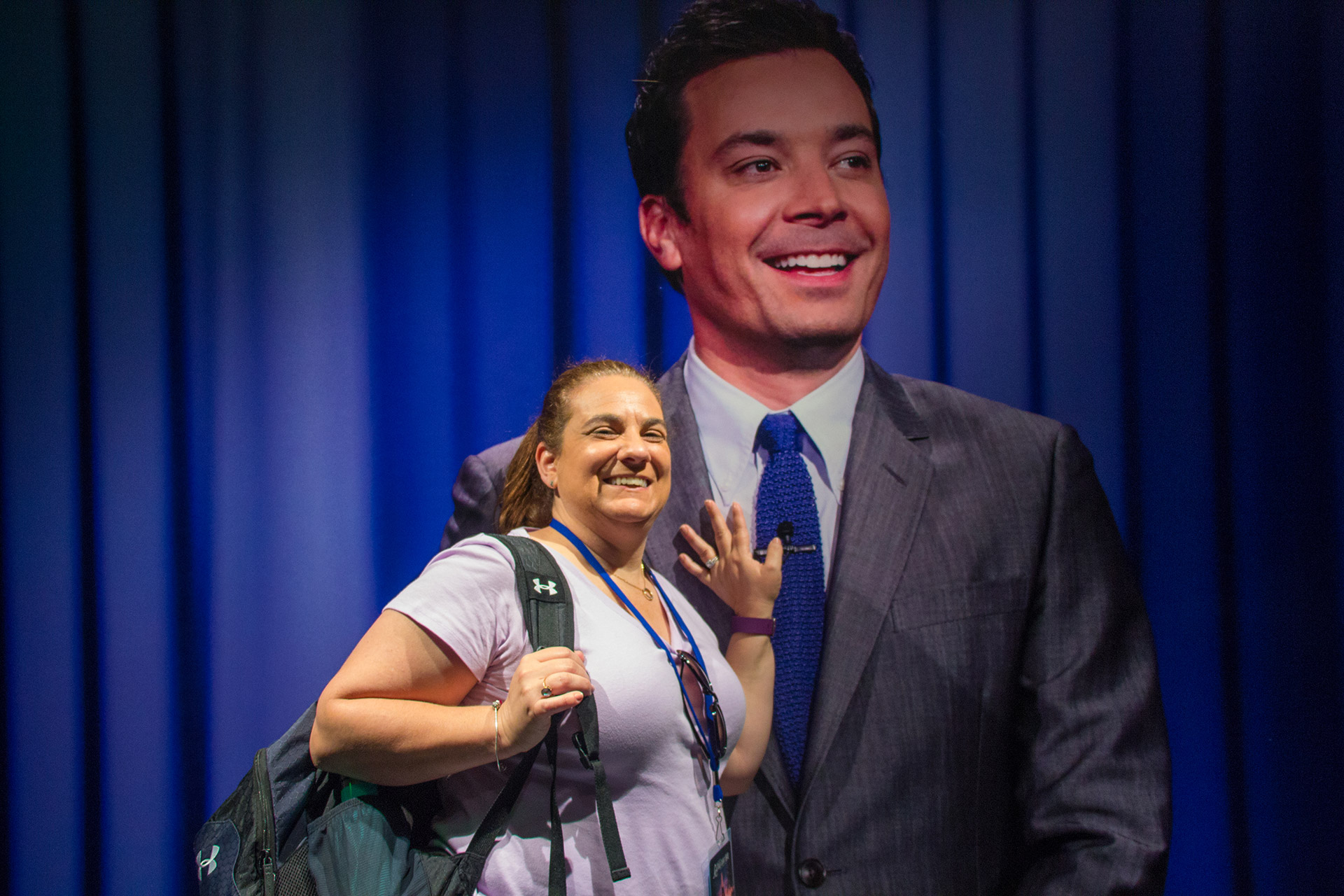 About Allison Skornick-Rose
comments powered by

Disqus