May 25, 2017 10:49 PM EST
Volcano Bay, The Latest In A Stream of Successes For The Universal Orlando Resort
Universal Studios Orlando and Islands of Adventure are known for fun, thrilling rides, many of which are themed after popular movies and television shows. From Harry Potter, Minions and their latest ride- Race Through New York Starring Jimmy Fallon- They always manage to entertain park guests in an enjoyable and unique way. Now they have expanded their empire to include Volcano Bay, a water themed park. As with everything Universal does, it is well thought out, immersive, technologically advanced and- most importantly- fun and thrilling.

From the moment you enter the underground walkway leading to the entrance of the park, you feel as though you have been whisked away to a Polynesian Island somewhere in the South Pacific. Team Members greet you with "Kai Ora" (meaning "Hello") and tropical-themed music lull you into a sense of contentment.

The atmosphere envelopes you as the main gate opens up to expose a 200-foot volcano complete with a waterfall. Waterslides entwine the massive structure making it both functional and awe inspiring.

Technology comes into play as every guest is given a wristband, called Tapu Tapu, to utilize through out the park. Not only can you link a credit card to it to buy food, drinks, and souvenirs, etc. but also it essentially holds your place in line on the rides. Tap the band for a ride at the designated kiosk and the Tapu Tapu will "tap" you like an Apple watch does to alert you when it's your turn to ride. No more waiting in long lines, herded like cattle, in the heat for what seems like hours. Tap, go get some food, relax on a beach chair, wade in the wave pool, etc. and simply return to the ride when your wristband alters you that it is your turn. The only downfall I could find with the device is that it doesn't tell you the time.

The Park offers a variety of water options from the serenity of the lazy river to the adrenaline pumping Ko'Okiri body plunge that drops you from the top of the volcano (did I mention it was 200 feet high) to the bottom in a heart-stopping seven seconds. There are also several "beach" locations with lounge chairs and cabana rentals so guests can sunbathe and rest.

Water slides, both freestyle and those requiring rafts, are placed mainly on the outer circle of the park. I experienced Maku Puihi (literally translated to Wet and Wild - an homage to the former water park) two slides operating next to one another. Puihi is fast and rough (wild) while Maku is slower yet sends your raft through a tube that rains water down on you (wet). Either option is fun and I suggest giving both a try.

The next slide I went on was Honu a slide that simply looks terrifying from below as its open sides rise about 10 feet in the air from the base of the slide. It's fast and raises you up high on the sides only to drop you back to the bottom of the slide much like a roller coaster does. Speaking of roller coasters there is also the Krakatau Aqua Coaster ride which takes riders inside the volcano and then through a shimming waterfall.

The Park also offers numerous food options and certainly a little more of exotic fare as the chefs put a Polynesian spin on classic counter services meals. While you can get a hamburger, why not try one with a slice of pineapple or a drizzle of Mango sauce. Mac and cheese is also altered to be offered as Jerk Shrimp Mac and Cheese that I was assured only offered a slight bit of spiciness but wasn't overly hot.

Adding to the expansion, Lowes Hotel Chain has built 2 new Tower at the Cabana Bay resort that are walking distance to Volcano Bay. Four Hundred new rooms, Many overlooking the new park, continue the 1970's feel we have come to know at Cabana Bay. Thinking ahead they also incorporated 20 two-bedroom/2 bathroom suites (sleeps 8 eight people) that have already sold out for the foreseeable future. Anticipating this new demand, their next hotel, Aventura (opening tentatively Summer 2018) will house more of these suites hopefully at the same reasonable (mid $200's per night) price as Cabana Bay.

From the moment you step inside Volcano Bay to the time you head home for the night you will feel as though you left Central Florida and landed in the tropics. No detail is overlooked and every aspect of the park is designed with the guests in mind. Universal created something incredible that will impressive even the most skeptical person. It's a fantastic addition to their other two properties and I'm sure annual passholders will be upgrading their passes to include this third park.

The highly anticipated grand opening was in fact just that - grand. Besides the less than ideal weather conditions, the opening came off beautifully. With the Volcano looming "large" in the background, Universal had performers from New Zealand beating traditional drums, dancing in their warrior attire, and a masterful singer serenading the audience with traditional Island music. As the Warrior Chief shared a symbolic bowl of ocean water from their native shores with the Universal Executive, the singer announced the official grand opening of Volcano bay to uproarious applause and lots of splashing.

Orlando Florida has many options for amusement park fun and Universal Studios' Volcano Bay is a new, fantastic choice.

For more information please visit the official Volcano Bay page at the Universal Orlando Resort.

About Allison Skornick-Rose
comments powered by

Disqus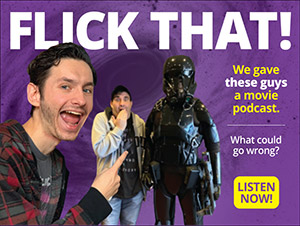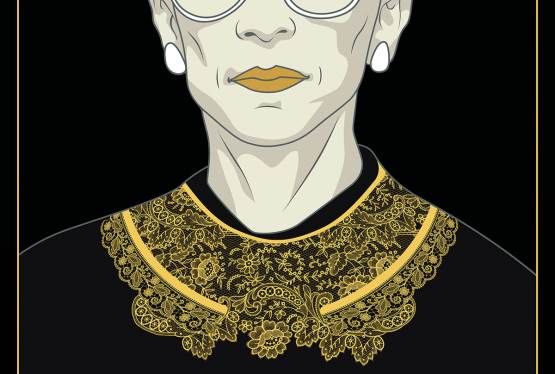 RBG
WAS: $14.99
NOW: $12.99