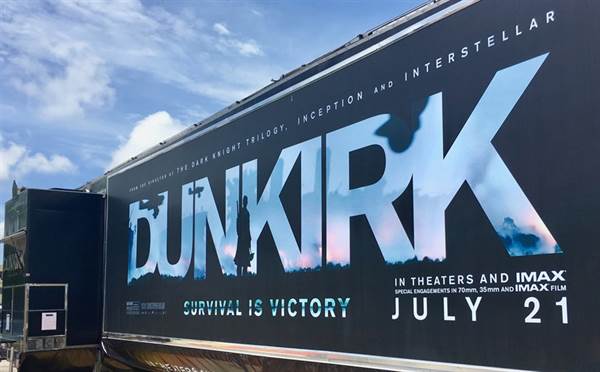 On Sunday, June 11th, 2017 Warner Bros. with the help of Cinetransformer technology brought to South Florida an exciting ten-minute preview of Christopher Nolan's latest film, Dunkirk. An all-star cast including Tom Hardy, Mark Rylance, Kenneth Branagh, Cillian Murphy, and Harry Styles tell the thrilling story of the real-life rescue of Allied troops from the French city of Dunkirk before Nazi forces can take hold during World War II.

Seated in the Cinetransformer "movie theater on wheels" guests were given this glimpse into Nolan's Dunkirk with a 15-foot screen, stadium style seating and 5.1 Dolby Digital sounds which literally putting the audience right into the thrilling and tense scenes playing out before them. If this mere 10 minutes is anything like the full film, this looks to be one of the highly anticipated films of the summer

The Dunkirk Cinetransformer is currently making its way around the nation and will continue to show these 10 minutes sneak peaks until the film opens on July 21st, 2017 in the United States and around the globe.