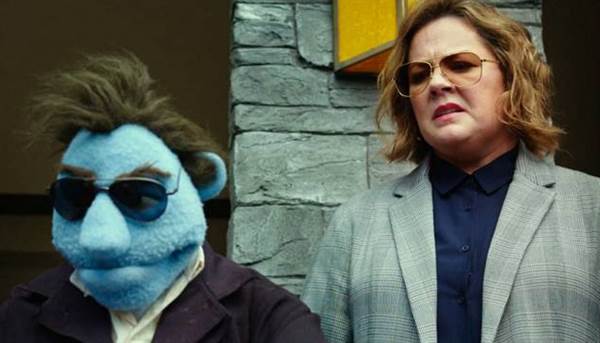 Sesame Street creators are suing over the new trailer for the film The Happytime Murders, which is due out in August.

The trailer for the film was recently released and featured puppets doing things we aren't quite used to, being involved in overt sexual storylines as well as violent ones. The trailer tagline "No Sesame. All Street" also obviously struck a nerve with creators. Interestingly, the film is directed by Brian Henson, the late Jim Henson's son.

Sesame Workshop says that STX Entertainment "seem intent on seeding confusion in the mind of the public as to the association between the movie, Sesame Street, and its beloved Muppets." Jeffrey Dunn, Sesame Workshop president, said "I am speechless that we were not consulted and asked for approval of this. The trailer is practically pornographic."

Lisa Henson, Brian's sister, commented back, saying, "The 'Happytime' concept is an original world where all kinds of puppets live alongside humans as an underclass in society ala 'Roger Rabbit,'. We resisted creative suggestions to make some characters look more like Anything Muppets or Muppet monsters, because that was exactly wrong for the movie. Trading off the famous Muppets to sell the film is exactly what we did not want to have happen."

STX lightheartedly responded to the legal action, replying with a statement attributed to "Fred, Esq.", a puppet lawyer. He pointed out that the trailer doesn't infringe on any trademarks and that it tells "the untold story of the active lives of Henson puppets when they're not performing in front of children. While we're disappointed that Sesame Street does not share in the fun, we are confident in our legal position. We look forward to introducing adult moviegoers to our adorably unapologetic characters this summer."

However, STX's real lawyer also feels strongly about their position, basically saying it's ridiculous to think that someone could confuse the film with Sesame Street.