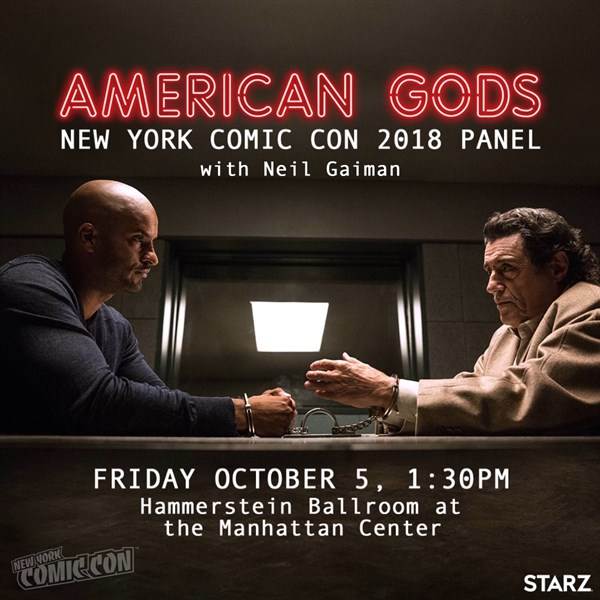 American Gods will be making its first official appearance at New York Comic Con this year.

Executive Producer Neil Gaiman and cast members from the show will be taking part in a panel that will be held at the Hammerstein Ballroom at the Manhattan Center on Friday, October 5 from 1:30-2:30PM.

Fans can tweet @AmericanGodsSTZ and @STARZ to join the conversation with #AmericanGods.

American Gods was adapted from Gaiman's novel of the same name and airs on the Starz channel.