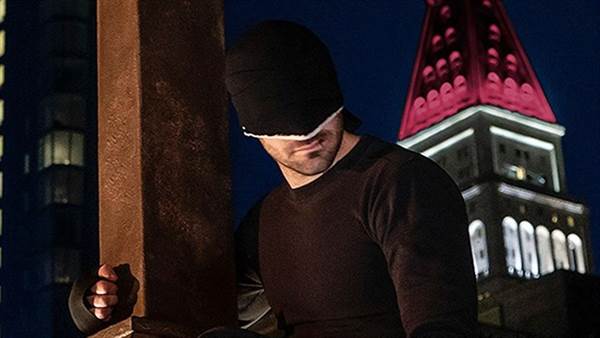 Netflix revealed their trailer for the third season of Marvel's Daredevil today, and we get to see a new villain thrown into the mix. Bullseye, who will be played by Wilson Bethel, made an appearance in the trailer for the upcoming season which launches on October 19.

In this season, we will also see the return of Wilson Fisk/Kingpin (Vincent D'Onofrio), who is released from prison and out for revenge against Daredevil. Daredevil/Matt Murdock (Charlie Cox) is in a darker place this season, questioning everything about himself. It will be based on the "Born Again" storyline of the comics.

This year's New York Comic-Con panel for Daredevil will feature Erik Oleson, Charlie Cox, Vincent D'Onofrio, Elden Henson, Deborah Ann Woll, Joanne Whalley, Wilson Bethel, and Jay Ali. It will take place on October 6 at The Theater at Madison Square Garden. Marvel TV's Joseph Loeb will also be in attendance.