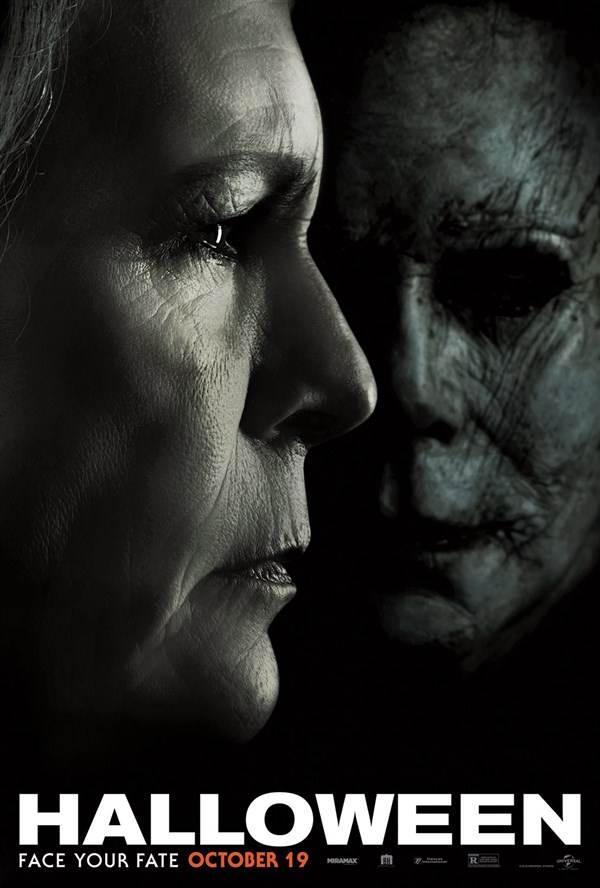 Atom Tickets has announced that Halloween, which opens today, is their top horror pre-seller so far this year.

Between October 8-11, the site conducted a poll of 1,000 movie fans and discovered the following:

*70% of Atom users have seen one or more of the Halloween movies
*Latinx movie fans are twice as likely to see the movie than other racial groups
*48% of Atom's Latinx audience said they have seen ALL of the Halloween franchise movies

They also discovered the following:

*Atom users voted the top 2 scariest movie killers are Michael Myers (Halloween) and Pennywise (It).
*Most Atom users like to see scary movies because they think it's fun (34%), they enjoy watching scary movies with friends (21%), and because they like watching/hearing other people's reactions (16%). There are 7% of people that go to scary movies even though they don't like them just to be with their friends.

Halloween (2018) takes place 40 years after the first film about the infamous Michael Meyers. Jamie Lee Curtis reprises her role as Laurie Strode.