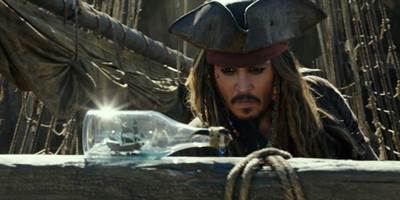 Disney is looking for a possible reboot of its Pirates of the Caribbean franchise. Meetings have already been held with Rhett Reese & Paul Wernick, the writers for the first two Deadpool films, to discuss the project.

The film will still have Jerry Bruckheimer on board as the producer for the franchise but no word yet on who else, if anyone, would return. It's entirely possible that the new films wouldn't star Johnny Depp in his role as Captain Jack Sparrow, a role he has played in the past five films.

The Pirates of the Caribbean franchise has grossed over $4.5 billion since its first release, The Curse of the Black Pearl, in 2003.