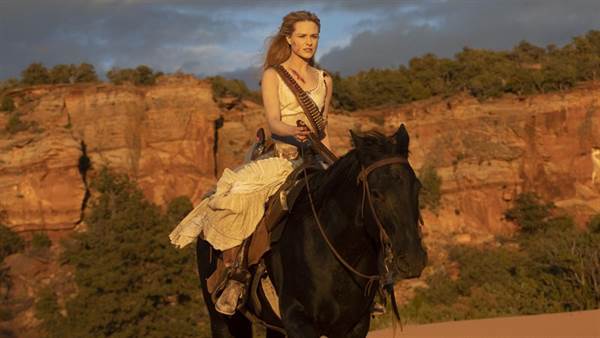 The Paramount Ranch, where "Westworld" has been filmed, has burned down in the Woolsey fire. The ranch is located in Agoura Hills, California.

HBO released a statement saying, "Paramount Ranch was one of the locations used during seasons one and two of Westworld, in addition to the primary location at Melody Ranch in Santa Clarita. Westworld is not currently in production, and as the area has been evacuated, we do not yet know the extent of the damage to any structures remaining there."

The ranch has been a filming location for numerous TV shows including "Dr. Quinn Medicine Woman", "The Mentalist," "Weeds" and "Quickdraw." Films that have used the location include "Caught in the Draft" with Bob Hope, and "The Lake House" with Sandra Bullock.

Evacuations have been ordered for the Malibu, Calabasas, and Agoura areas due to this fast-moving fire.