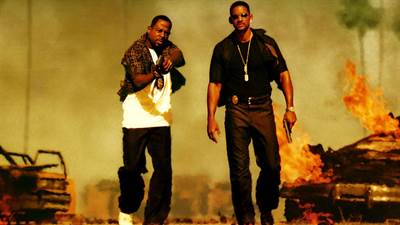 "Bad Boys 4 Life" has added some fresh faces to its cast. Alexander Ludwig, Vanessa Hudgens, and Charles Melton have signed on for the upcoming film, joining Will Smith and Martin Lawrence.

The trio will play a specialized police unit who find themselves butting heads with longtime detectives Mike Lowrey and Marcus Burnett.

Ludwig stars in History Channel's "Vikings", which is now in its sixth season; Hudgens will be starring in the upcoming film "Second Act" alongside Jennifer Lopez; and Melton stars in the CW series "Riverdale".

Also starring in "Bad Boys 4 Life" is Joe Pantoliano, who will be playing Captain Howard.

The film will begin production next month and is scheduled for a Jan. 17, 2020 release.