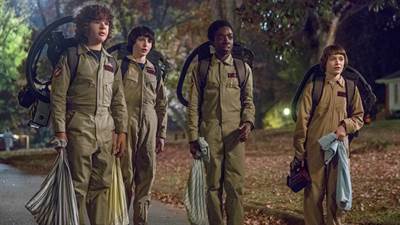 Stranger Things' creators the Duffer Brothers have been battling a plagiarism suit and, now, they have been told that the case will go to trial on May 6.

L.A. Superior Court Judge Michael Stern said, "Triable issues of fact remain to be determined concerning what plaintiff said, what he meant to convey by his conversation and how the defendants responded before it can be definitively concluded whether or not an implied in fact contract was formed." He added, "Defendants submit that their creation was independent and occurred prior to plaintiff's alleged disclosure of his idea to them. They each submit declarations relying upon and substantiating the credibility of each other's testimony. However, there is little independent verifying evidence of the originality of their idea."

"Now that the Judge has ruled and denied their motion for summary judgment, we can now dispense with the nonsense promoted by the Duffers and Netflix that this lawsuit has no merit, and that they had 'proof' that they created the show. If the lawsuit had no merit, or if they actually had the 'proof' they created it, then their summary judgment would have won. They lost. These motions are very hard to fight and winning this Motion shows Mr. Kessler has a good case. We look forward to proving Mr. Kessler's case at trial", said plaintiff Charlie Kessler's attorney S. Michael Keman.

Netflix is standing behind the Duffer Brothers and will still be releasing the new season of the series on July 4.

"The Duffer Brothers have our full support. This case has no merit, which we look forward to being confirmed by a full hearing of the facts in court", said a Netflix spokesperson.