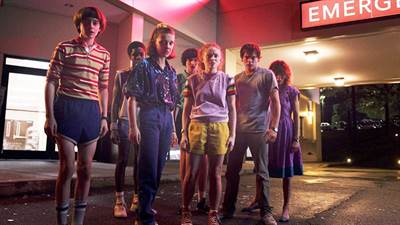 In honor of the upcoming third season of the hit Netflix series "Stranger Things", Cocoa-Cola is bringing back a product they released in the 1980s - New Coke.

It was released in 1985 and the beverage was pulled from shelves after it was received negatively by the public. The new season of "Stranger Things'" storyline begins in July of 1985, the year New Coke debuted.

Stuart Kronauge, president of Coke's sparkling business unit and senior vice president of marketing for Coca-Cola North America, told CNN Business they try "not take ourselves too seriously." He added, "Maybe a while ago we wouldn't have done this. But we're changing and trying to innovate in ways that are beyond traditional new products. This is a cultural innovation."

"We exist on the internet, and Coke has a century of experience in building consumer products that are physical," said Barry Smyth, Head of Global Partner Marketing at Netflix.

If you are interested in getting new Coke, there are a few ways to do it: It will come as a gift when you buy limited-edition "Stranger Things" Coke and Coke Zero Sugar glass bottles online starting Thursday, as a giveaway when you buy a ticket or purchase a gift at the World of Coca-Cola in Atlanta, or from "Stranger Things" themed pop up vending machines that will be in select cities this summer.