Jul 29, 2019 03:28 PM EST
Giancarlo Esposito Talks Creepshow at Comic Con
Part one of FlickDirect's four-part series on Creepshow.
Creepshow, Shudder's upcoming streaming series, made an appearance at this year's San Diego Comic-Con and held a sneak peek and round table discussion to give some insight into the production. FlickDirect was on hand to sit in with cast member Giancarlo Esposito (Breaking Bad), to talk about the show.
Interviewer: How were you approached? Was it something that you were familiar with?
Esposito: It's the weirdest thing you know - I heard about it and then my manager Josh said, "Hey, Greg Nicotero is doing this show, would you want to read it?" And I said, "Yeah, I'd love to read it." And then the phone rang, and it's Greg. And he basically had already texted me, saying "Hey I'm doing this new show and would you come down and play." We all know what those phone calls are.
I realized I'm a big fan of Stephen King. I worked with Stephen King years ago on a piece called Maximum Overdrive. It was the only film he ever directed. And I had such a good time with him on that, and then when I did Breaking Bad, I was told later that he is a huge fan of mine, and he kept blowing me up, my performance, my performance, my performance. SO finally, I thought I better take this gig if nothing else than to be able to thank him for his honoring of me and hoping that he would remember who I was because I had such a small part in Maximum Overdrive. Significant but small. But I enjoyed making the decisions surrounding history. I love George Romero. And I had to go back and start to look at some of his work, and then I had to go back and research the connection between Stephen and George and it's so frickin' strong, and I was in all the way. After I got there I was like, what did I do. Because it's a very different genre than I ever worked in before.
Interviewer: With you, a lot of your other characters are often, for lack of a better way to put it, confident badasses.
Esposito: That's right.
Interviewer: So is this kind of in that vein, something different altogether?
Esposito: Well, I wanted it to be that way because I love to be the hero and the badass. But I have to tell you, it's a little bit the opposite. Which is what I loved about it because it afforded me the opportunity to be vulnerable, and to flip the way I see myself in my head. So if I'm playing a real badass character, I want to do the opposite. I want to switch it up. I don't want to do that forever. I'm an actor. I love what I do. I've been blessed to be able to be playing a badass character and doing three other shows where I play lesser badasses. People don't know me like this, they've never seen me laugh or smile, or crack up because they think "Oh man, I'm that one guy from that one show we lost after space." You know what I mean?
Interviewer: Well I think your character from Revolution was very different.
Esposito: And I love that show, I'm going to be with Eric Kripke later, I'm doing his show called The Boys in Toronto as well, there are all these other shows. I just saw him a little bit ago. That was one of my favorite characters I've ever played, because he is nuanced, and he has as you put it all of these different emotions and feelings. That first season he was one way, the second season he's in trauma. And he has to work through that trauma. It's a show and a character I was really sore to let go of and to lose. With this particular character in an anthology show, you have the setup, and then as an actor, you have to go and figure out the whole backstory for one episode. When you're working on a show that's going to run 10 seasons, well not 10 seasons, 10 episodes, you have a lot of time to do your research and all that. This shoot there for four or five days so I immediately started to work and started to think, and you start thinking "Who am I going to be paired with, and how is all that going to happen?" And thank God I was paired with Tobin Bell and Adrienne Barbeau. Tobin and I set out immediately to have a relationship because we're talking about two old friends, living in a small town, they finish each other's sentences, they know each other very, very well. And so we had to create this kind of knowledge of each other, and we both prayed we liked each other, and we did. I recognized him as having a little seniority, I recognized his very clear communication, but his crotchety nature a little bit, you know he's a little older, so when you're a little older you don't quite give a damn.
Interviewer: You're set in your ways.
Esposito: You're set in your ways. So I immediately took all that in, and we started going over the script and we started finding places that we felt needed some work. So we started writing even knowing we weren't going to change any of the dialogue. But let's change it for us to rehearse. Let's change it to fill in the blanks, and we did and it paid off.
Interviewer: Awesome.
Esposito: And then we get on set and it's like "Wait a minute." I hadn't thought of all the variables. There's a monster, who's going to scare the crap out of me. I can't describe it, but just so gross and frightening that I realized this is the scariest thing I've ever done. All right, think of something else. Freakshow, I hadn't thought of how they were going to light it until they handed me a flashlight. And it was written that Tobin's character had the flashlight, and I'm like "But I had a gun, I can't have a flashlight too." I'm like yeah how are you going to do that. Well, I don't know. And the flashlight is not only to see, but it's to light the white ceiling or have it here so that we're both lit. So now I'm not only having to act, but I've got to light my own face. I was like, "Man I'm a black man! I'm cocoa-baby! You got to see me, man!"
Esposito: It was really hysterical. "Could you put the light over here, put the light over here?" So when Tobin's speaking I flashlight on the wall so he can be lit, when I'm speaking I put the light on the other wall, put the light under my face. It was unbelievably fun because it took me out of focusing only on acting, which is the key. You don't want to look like you're acting, you want to make it real. So we're stumbling around in the frickin' dark in this old frickin' house in Atlanta, and I'm like "What am I doing here? I'm an actor! I'm not your DP!"
Esposito: I had them cracking up on set. So with all those actions that I had to take to allow the scene to work, and then it was Creepshow, there was slime here and slime, oh God! You know what I mean? It was so much fun and I would repeat it in a heartbeat. Truly.
Interviewer: And it also has to be liberating.
Esposito: It is a great feeling. You put your heart and soul into everything you're doing that moment. You're trying to figure out how to have everything work seamlessly, and you're trying to serve up the story. And with the good writing, knowing that there's a surprise at the end that's going to not only mess the audience up, but it's going to mess you up. It was exhilarating. Because you let go of all your habits. When I go to the set, on that other show I do, Breaking Bad, I just shut up. I don't have to say anything. Crew members I've been working with for seven, eight, ten years, they step aside. Until they see me, if I nod, and then they come and talk to me. Everyone's afraid of me! And I kind of fuckin' love it.
Interviewer: I wonder why.
Esposito: Right? And I can flip into that in a heartbeat. But in this, I was a fish out of water, a little more vulnerable, I didn't have anything to really rely on so I said, "You can do two things here. You can walk through this, and get your bubblegum and candy and go home. Or you can immerse yourself and have a blast." And I'm always the guy who immerses himself. Because you never know what new and fresh might take place. So, I got to tell you, this show, to do this showman, I didn't expect it. It was like a breath of fresh air. I respect Stephen King who wrote the novella, and I respect Greg Nicotero. I never worked with Greg in this way. Greg built my bust and my face for the prosthetic for "Two Face", the last episode, Episode of Breaking Bad, where I lost my face. So I knew Greg. My daughter, she was sitting there, she's now 23, she was 14 years old and came to Atlanta with me to do the whole bust and cast. Greg was very specific and I walked around his warehouse and I was like "This guy is an amazing artist." That's how I knew him. And then since then, he went off to do his other show and I went off to do my other show, and he's now a huge fuckin' star. Put it this way, when I met Greg his hair was here. Do you see his hair? There was hair was here. And he went off and became an absolute prolific director, prolific writer, did this other show. And I thought to myself when I talked to him on the phone, "You want to go work with this guy. It's different." And so I immediately said yes, and it was the truth. It was completely different, it was freeing. Just unlocked the cage and let me out.
Interviewer: It sounds like this is almost kind of like Urban Legend territory.
Esposito: So interesting you say that. I believe it is. Because when you're talking about the germination of a show that affects so many people in it's day, and a great director/writer like Greg and Stephen King who comes in an goes, "Wow, Adrienne Barbeau. Maybe she'll come and do this one." You're tying in the urban legend to create a new urban legend. And this show is like nothing else, why? Because it's not a show that's going to beat you over the head politically. It may get into being a microcosm for our world now, through the different happenings that happen within the how, but it's fine, right. So you're immediately in a position where you're disarmed. And you're immediately in a position where you're also vulnerable waiting for what is about to happen. And for me, that's a special place to be so that when you do get a moral message through the show, it resounds in a deeper way. And I think this show has the opportunity to tell that story.
Interviewer: Speaking of Breaking Bad, with the movie that they're going to be doing, is there any possibility that your character will come back at all, even if it's in a flashback?
Esposito: You know, I'm going to say, mum's the word. And I'm the guy who really loves to please people and tell them what may happen or what could happen but I can't say because we want you fans to be really excited, and I think you have a right to be. It's going to come out soon and you will know all. I'm sure of it.
The upcoming horror anthology series Creepshow, based on the iconic 1982 film written by Stephen King and directed by George A. Romero, stars David Arquette (Scream franchise), Adrienne Barbeau (The Fog), Tobin Bell (Saw), Big Boi (Antwan Patton), Jeffrey Combs (Star Trek, Re-Animator), Kid Cudi (Scott Mescudi), Bruce Davison (Longtime Companion, X-Men), Giancarlo Esposito (Better Call Saul), Dana Gould (The Simpsons, Stan Against Evil), Tricia Helfer (Battlestar Galactica, Lucifer) and DJ Qualls (The Man in the High Castle, Supernatural). It is produced by the Cartel with Monster Agency Productions, Taurus Entertainment, and Striker Entertainment: Stan Spry, Jeff Holland, and Eric Woods are executive producers for the Cartel; Greg Nicotero and Brian Witten are executive producers for Monster Agency Productions; Robert Dudelson, James Dudelson, and Jordan Kizwani are executive producers for Taurus Entertainment; Russell Binder is executive producer and Marc Mostman co-executive producer for Striker Entertainment.
There is no release date set yet but it will be later this year.

Filed Under: creepshow, comic con, giancarlo esposito, shudder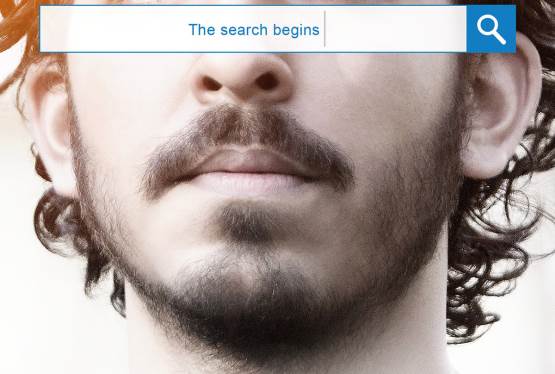 Lion
WAS: $14.99
NOW: $9.99