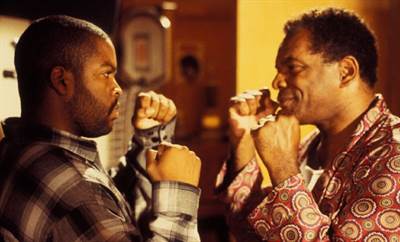 John Witherspoon, comedic star of film and television, died yesterday. He was 77.

The actor was well known for his role in the "Friday" franchise, in which he starred opposite of Ice Cube as his character's father. He also starred in "The Jazz Singer", "Boomerang", "Vampire in Brooklyn", and others.

His family made the announcement in the following statement they sent to Deadline:

"It is with deepest sorrow that we can confirm our beloved husband and father, John Witherspoon, one of the hardest working men in show business, died today at his home in Sherman Oaks at the age of 77. He is survived by his wife Angela, and his sons JD, Alexander, and a large family. We are all in shock, please give us a minute for a moment in privacy and we will celebrate his life and his work together. John used to say 'I'm no big deal', but he was huge deal to us."

Born in 1942, his career began in the 1970s and continued to present-day. No cause of death was listed but it was said that the actor died suddenly.