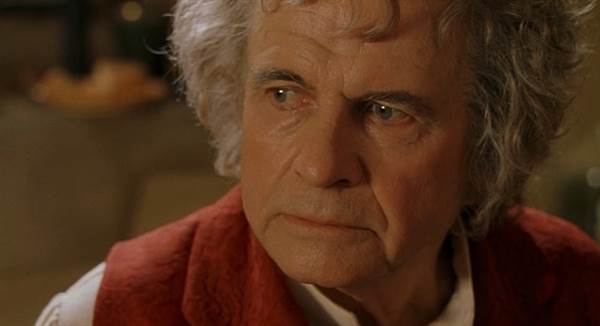 "Lord of the Rings" veteran actor Ian Holm died today in London. He was 88.
In a statement, his agent said, "It is with great sadness that the actor Sir Ian Holm CBE passed away this morning at the age of 88. He died peacefully in hospital, with his family and carer," adding that his illness was Parkinson's related. "Charming, kind, and ferociously talented, we will miss him hugely."
Holm gained a new generation of fans after being cast in "Lord of the Rings" as Bilbo Baggins but has been in the business since the 1960s. He was a part of the Royal Shakespeare Company at its inception in 1960 and enjoyed a successful theatre career, earning an Evening Standard best actor award for "Henry V" in 1965 and a Tony for "The Homecoming". After developing a severe case of stage fright and even having a "breakdown" on stage, Holm began developing his fledgling screen acting career and earned a best supporting actor nomination for "Chariots of Fire" in 1982. For the "Lord of the Rings" Trilogy, Holm starred in "The Fellowship of the Ring" and in "The Return of the King". He then starred in the first and third installments of the "Hobbit" trilogy.
Holm is survived by his fourth wife, Sophie de Stempel, his five children Jessica, Sarah-Jane, Melissa, Barnaby and Harry, and a grandson Archie.