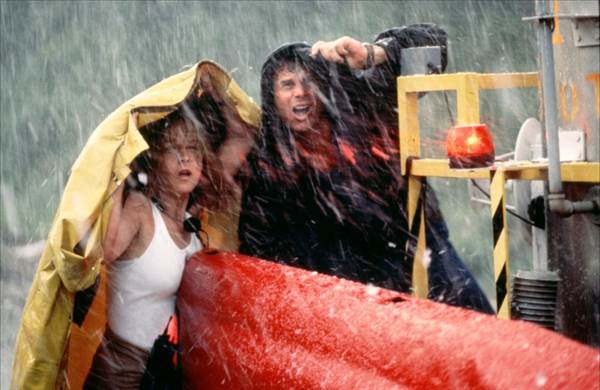 There is a "Twister" reboot in the works and they have found a director to charge. It is being reported that Joseph Kosinski has signed on for the job.
Kosinski directed "Tron: Legacy", "Oblivion", and most recently, "Top Gun: Maverick".
"Twister" was originally released by Universal in 1996 and was a huge success. The film starred Helen Hunt and Bill Paxton as storm chasers who devise a weather system alert in order to better warn people about oncoming tornadoes. It earned $494 million at the box office and even became an attraction at Universal Studios Theme Parks.
There's no word yet on the plot details for the reboot.